Komaeda GACHA Charms [Read Rules]
Regular price
Sale price
$27.00 USD
Unit price
per
Sale
Sold out
ONLY SELLING AVAILABLE STOCK THIS OPENING (2023)
KOMAEDA GACHA CHARMS! Are you prepared to test your luck?
🍀 Single side design
🍀 5cm size
RULES FOR HOW THE GACHA WORKS:
There are 15 different designs all with equal stock quantity in this Gacha set.
BLIND GACHA you will receive 1 randomly selected design. you might receive a duplicate but unlikely
[5 SET] BLIND GACHA you will receive 5 randomly selected designs. WILL NOT receive duplicates in this group of 5* 
This gacha set is meant for fun and i believe all designs will give you equal amounts of satisfaction.
* THERE IS NO BUY ALL OPTION Purchasing 3 x [5 SET] Blind Gacha will not guarantee that i will send you 1 of each design. Only that within each group of 5 there will be no duplicates. I would personally recommend purchasing multiple [5 set] blind gachas for group orders as you can discuss how to split the draw amongst yourselves afterwards.
I hope you enjoy the Komaeda Gacha Experience!
Share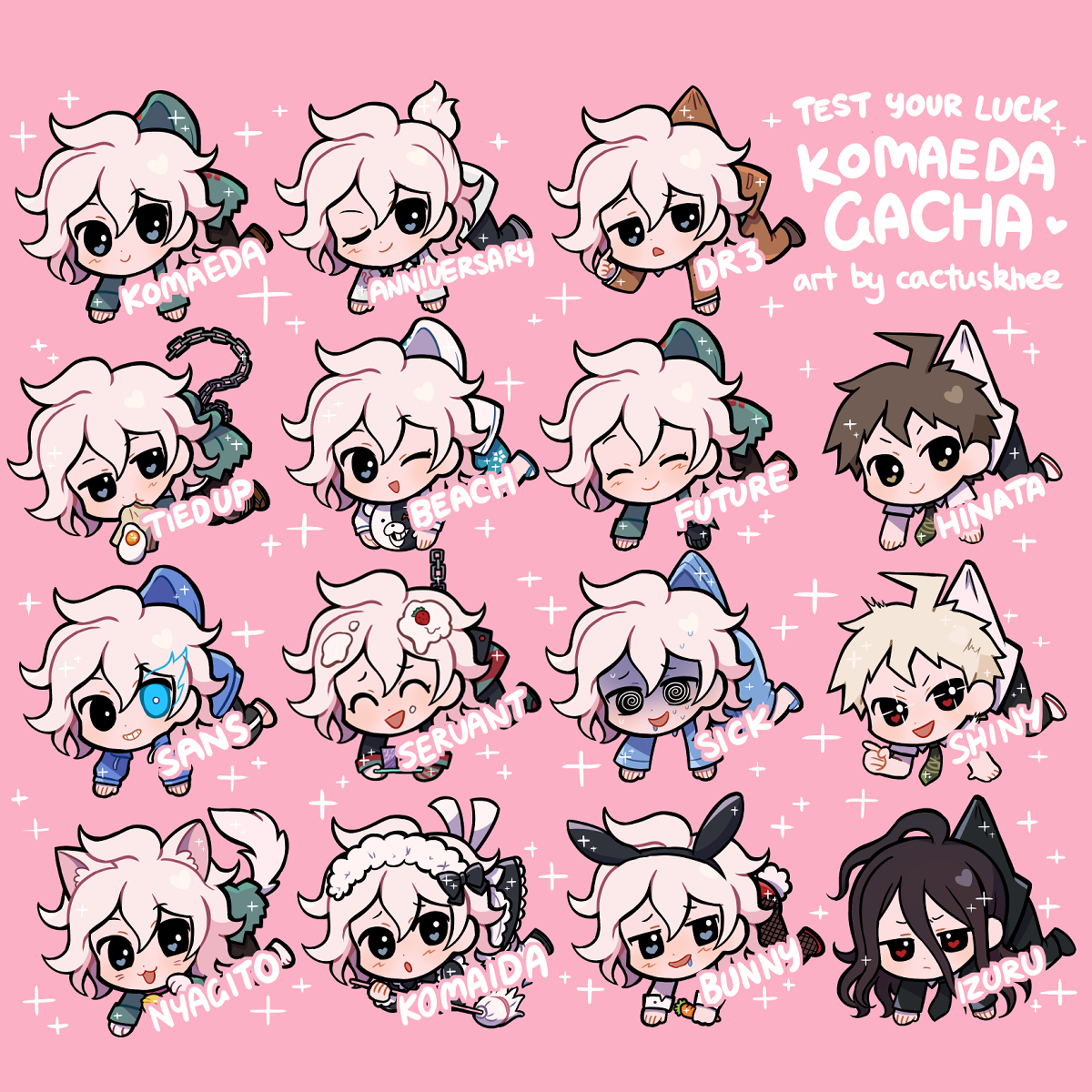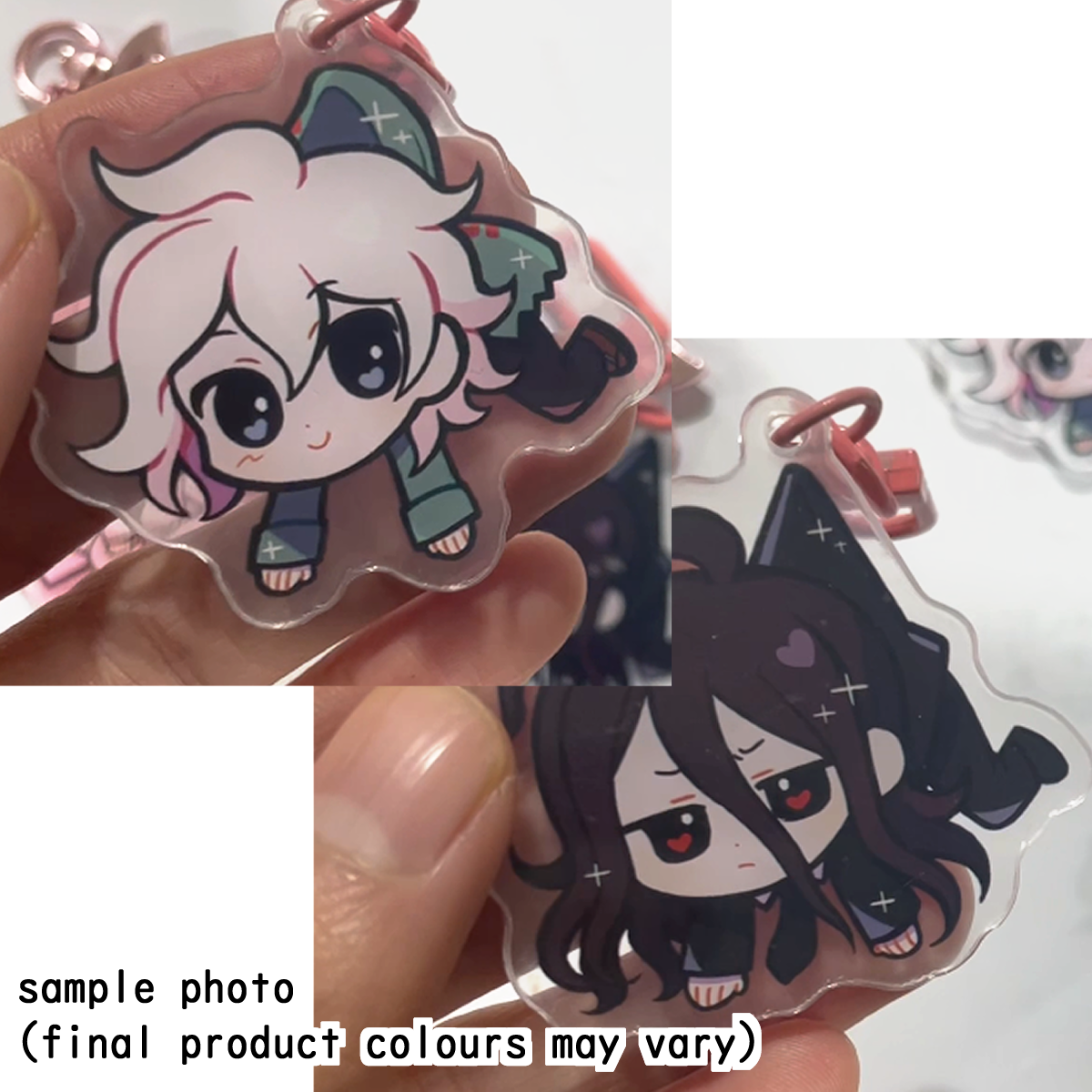 Love it!
Ordered one, got sick Komaeda. Life is good
AMAZING
<3 THANK YOU i absolutely adore everything i got
a special little guy
everything shipped quickly, the acrylic is great quality, and the colours are vibrant! I'm so happy with my little nyagito keychain!
Absolutely lovely and quality!
We got such a fun mix of these charms and my wife loved the surprise!
Also, the artist provided a thank you note with a Rantaro doodle, and he's my favorite character! It was such a nice little addition and made my day!
A Shiny hunters dream <3
I adore everything more than words can describe !! Khee gifted me an extra random kheechain (you should steal that FJJSGHKJD) and I literally yelped when I saw it was shiny Hajime ToT <333 As an avid pokemon shiny hunter it made my heart soar✨ The charms are super sturdy and the designs shine bright with hope !!!