THH ANNI CHARMS
Regular price
Sale price
$69.00 USD
Unit price
per
Sale
Sold out
ONLY SELLING AVAILABLE STOCK THIS OPENING (2023) if choosing 3/5/10 group and a character is not available i will email you to switch your choice
THH ANNI CHARMS
✧ Single side
✧ Glitter epoxy
✧ Gold Star clasp
✧ 6.5-7.5cm size
3/5/10 Group Options you can choose charms of characters from ANY cast of the DR ANNI SET 
Please Specify the Character in the shopping cart notes e.g "DR ANNI CHARM 5 GROUP: Ryoko, Makoto, Hajime, Komaru & Shuichi" etc.
THH SET refers to set of 16 characters in THH Cast ONLY! does not mean you can choose 16 characters!
Orders of the DR Anniversary merch (of at least AUD$20) will receive a free 'polaroid' styled card featuring an illustration of Miu, Mukuro and Ibuki. This illustration was voted by my patrons! 
Share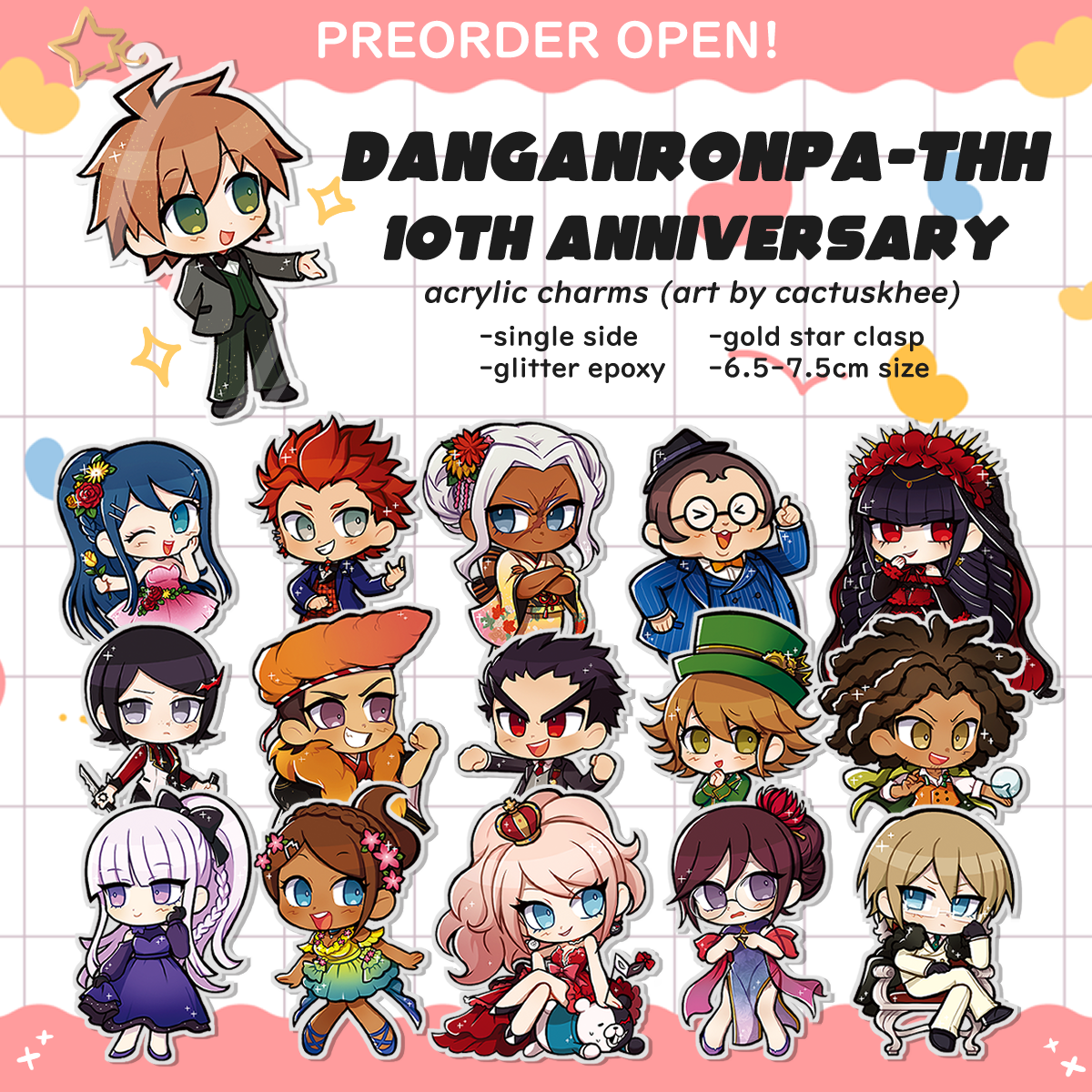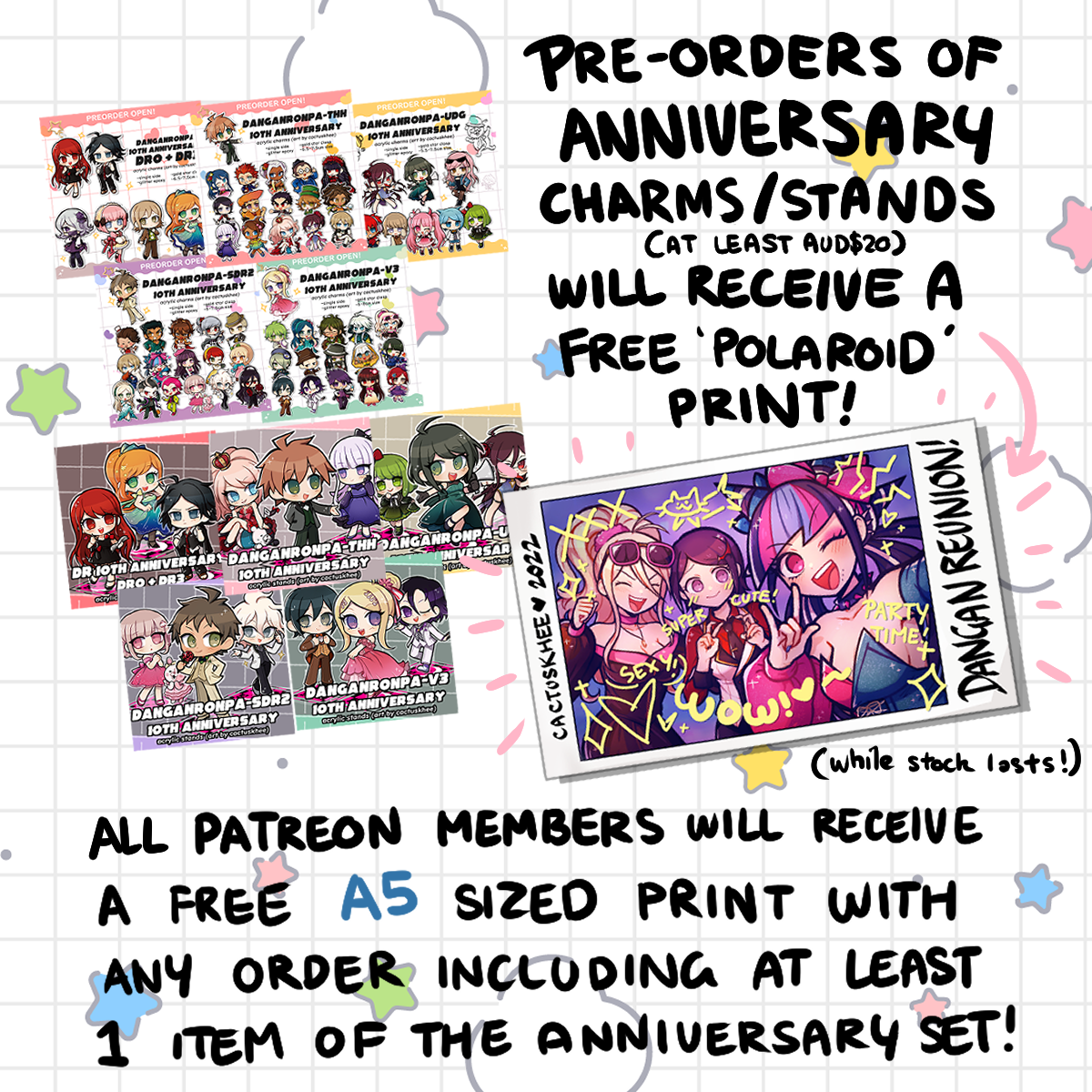 Amazing!!
Everything was in the order and in perfect condition
So Many Adorable Beans
My room mate and I love the charms so much and have them displayed all over our rooms. They're super cute and very well made. Could not recommend them enough! Also the bonus postcards were such a nice addition so thank you again for the lovely extras!
I wish I bought Mukuro
They're so sparkly!! They're so cute and lovely, in hindsight I wish I bought more because they really are adorable, although at the time, I had inconsistent pay. Now that I have a far better paying job, I will gladly buy more products. Maybe this time, I'll buy them as stands which is what I probably should have done to begin with. ANYWAYS, they were well worth the wait!!