BUNNY [DIGITAL ZINE]
Regular price
Sale price
$14.00 USD
Unit price
per
Sale
Sold out
DIGITAL FILE will be available immediately upon purchase! 
THE BUNNY PHYSICAL ZINE + MERCH BUNDLE INCLUDES:
Digital Zine (IMMEDIATE DOWNLOAD)
60 page PDF of design concepts and guest artist illustrations
Bonus Digital Zine (IMMEDIATE DOWNLOAD)
61 page PDF of Extra content
design notes and sketches by khee and guest artists
DIGITAL ONLY CUSTOMERS NOT ELIGIBLE FOR PREORDER STRETCH GOAL REWARDS
please download the digital zines on a computer and not a mobile device, the files are in a zip folder so may not download correctly on mobile and the dl link does expire! please email me at drbunnyzine@gmail.com if you have any issues downloading!
Share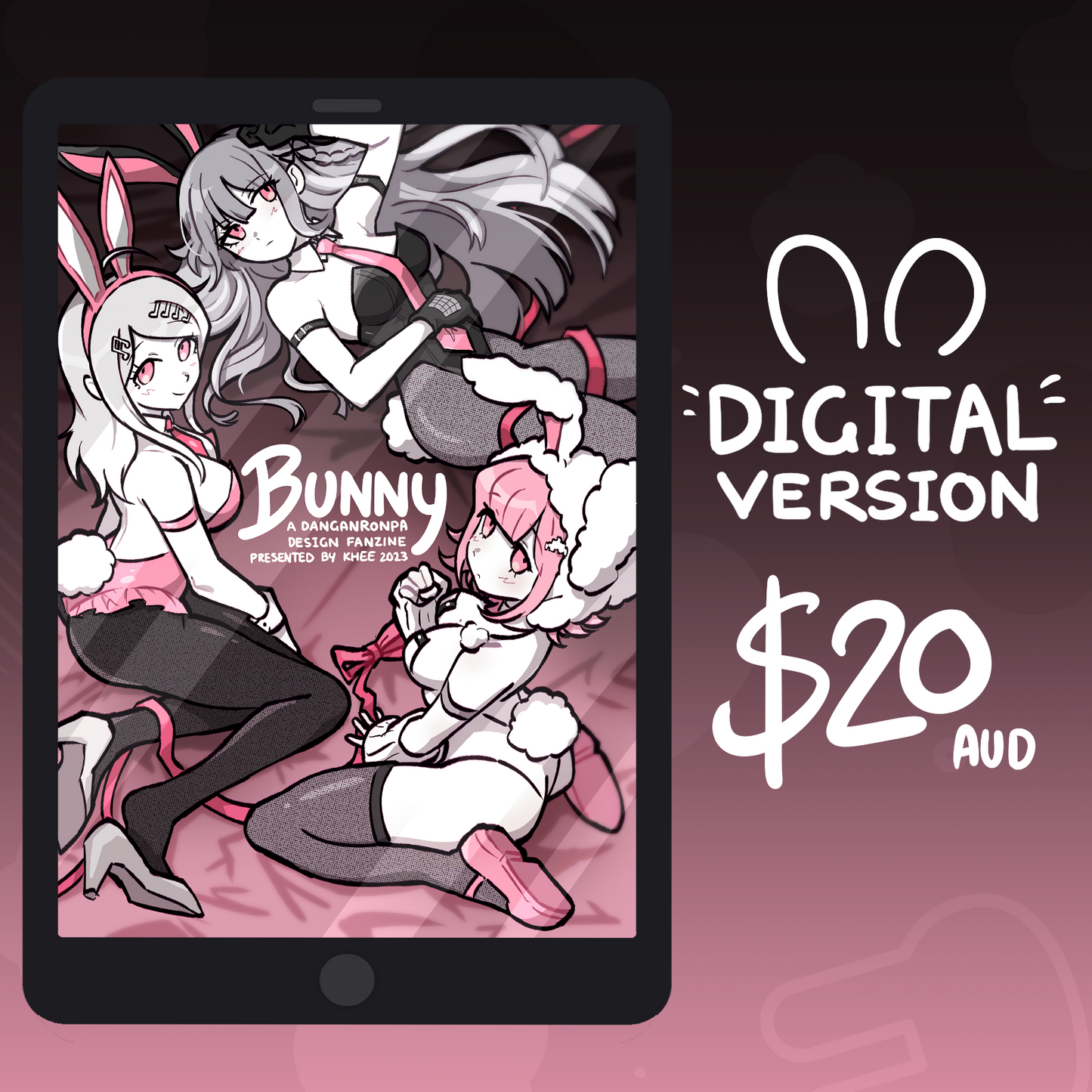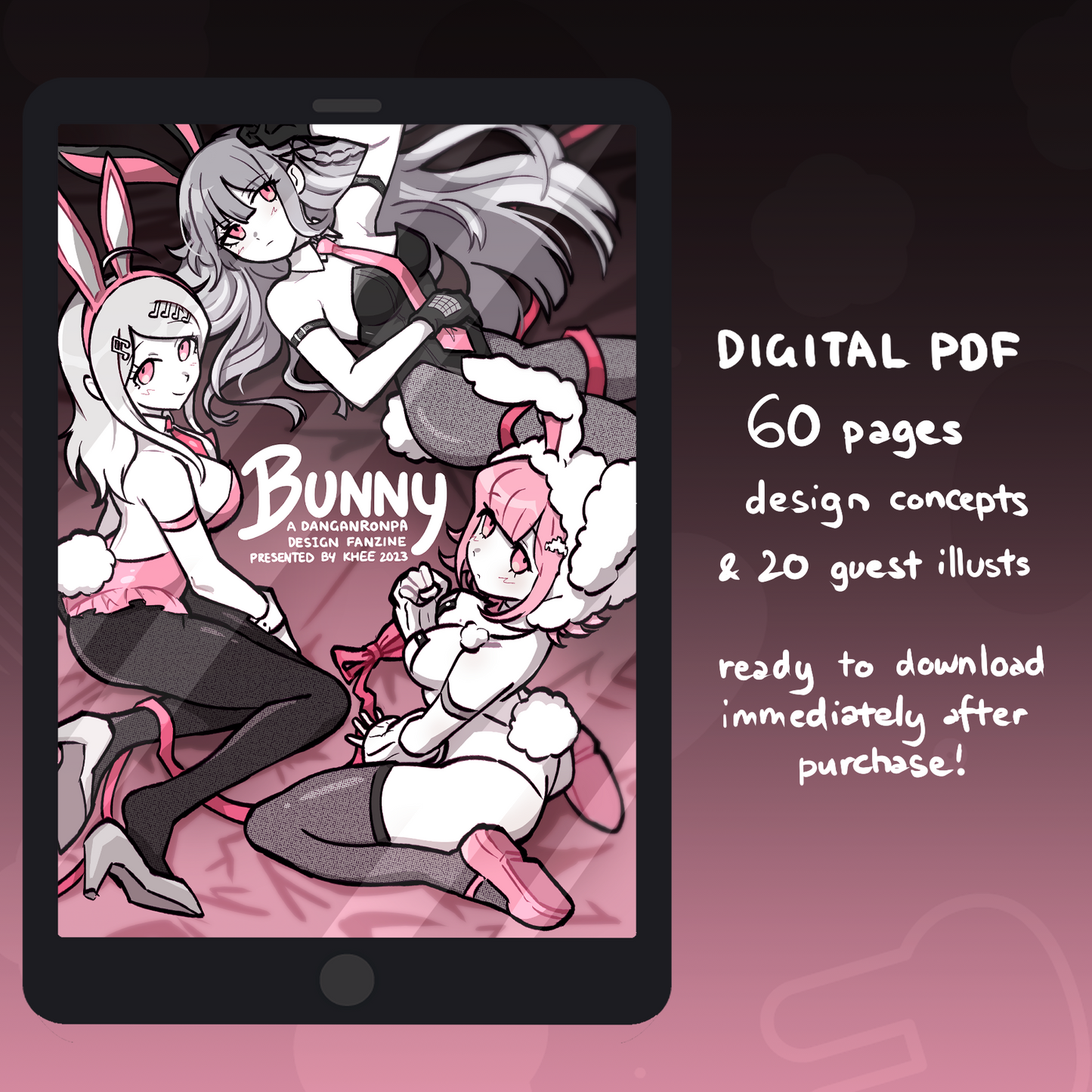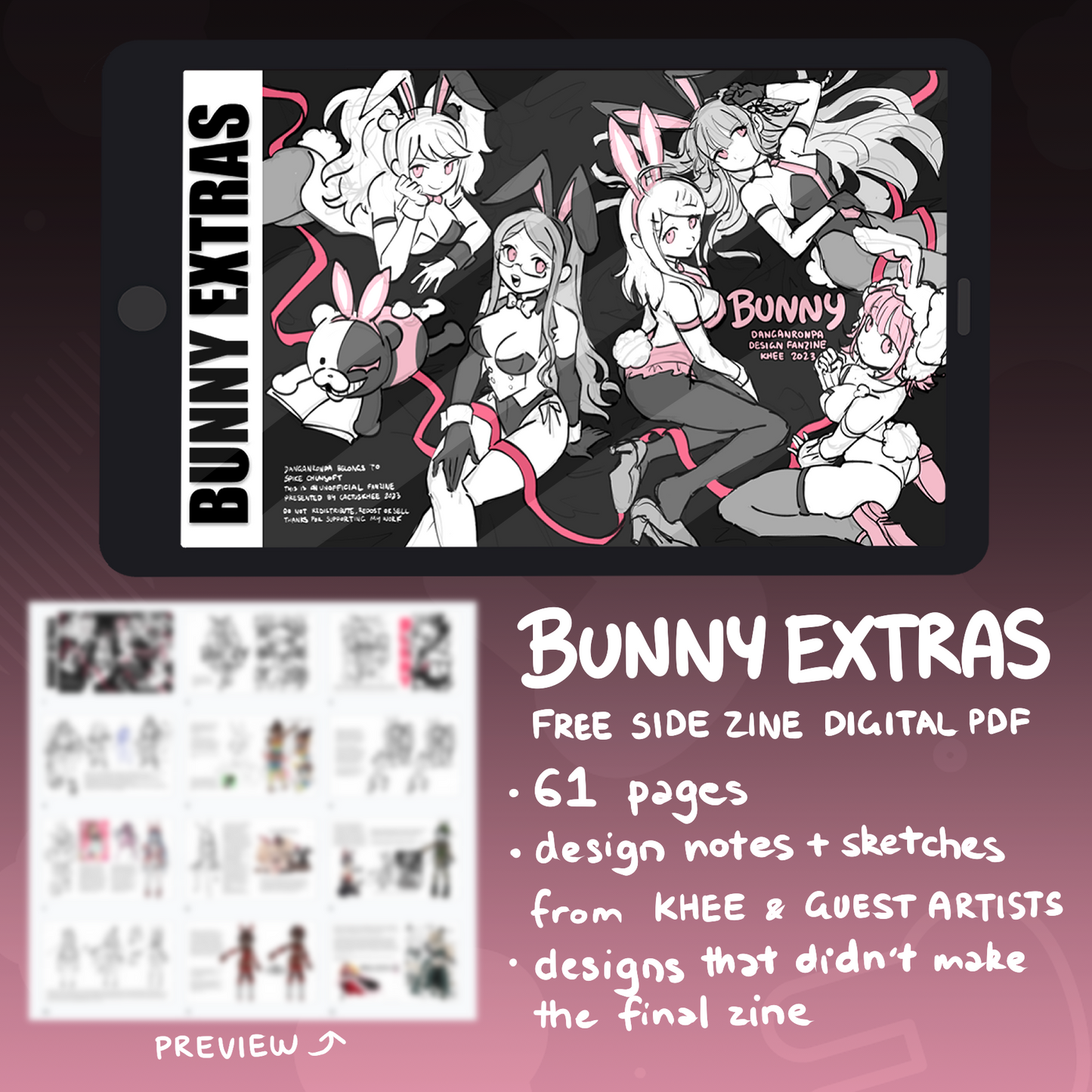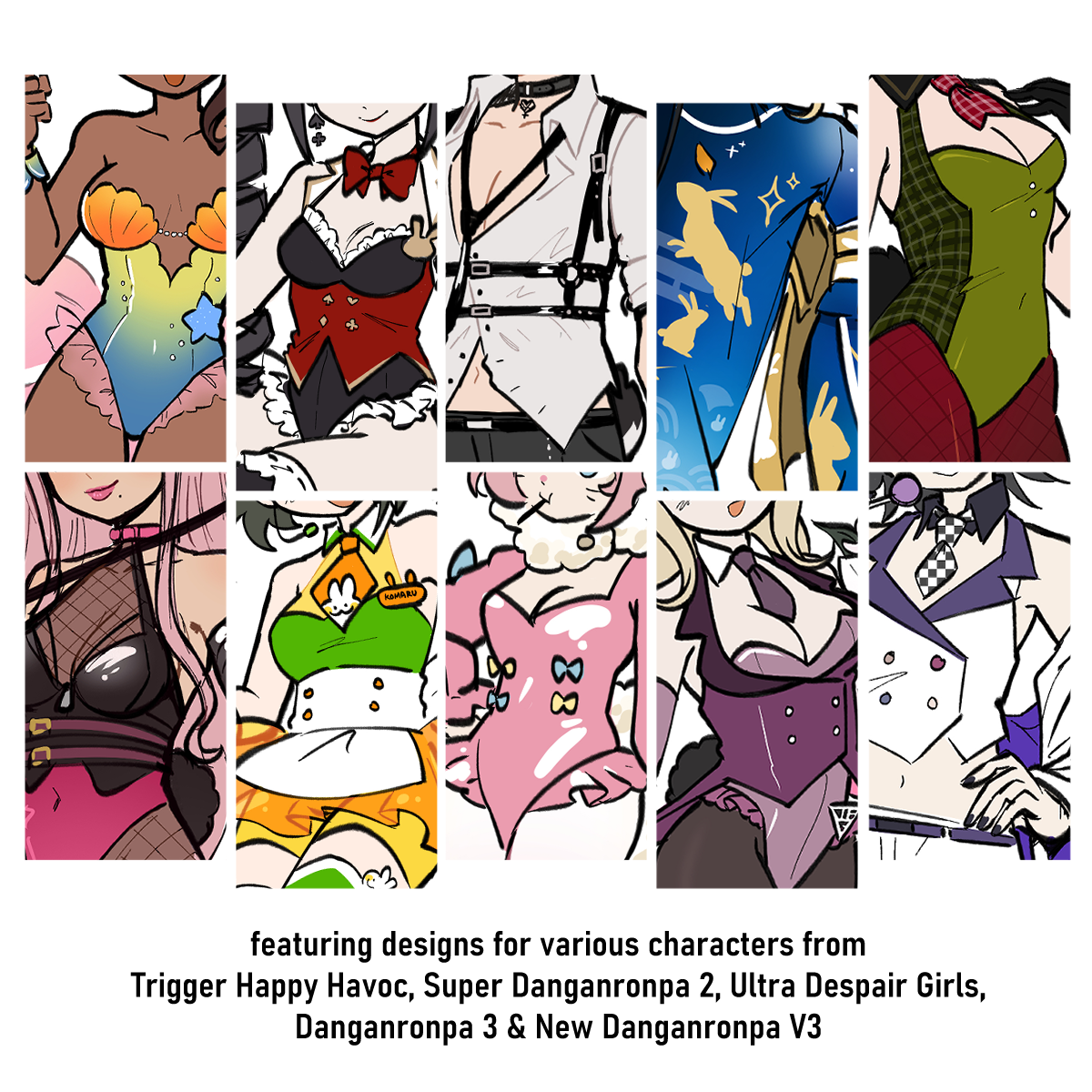 Bunny
Bunny girls and many more bunny girls... alongside a Malewife Makoto helping his Girlboss bunnygirl Kyoko.
Totally worth it!
The designs are great, but I wish we'd gotten a bit of Taka. Other than that, brilliant zine 👍
Very good!
Really cool designs, and I love the art drawn by Khee and many of the lovely guest artists.
great purchase!!
this book is so delightful and it was such a treat looking at all the gorgeous designs and drawings. the bonus zine is really fun too especially as someone who loves concept art and seeing others' creative processes
Worth Every Penny
I bought this book and I have to say I have never been so quickly satisfied with a purchase in my entire life. All the art is so amazingly well drawn and there's so many loving details, it was a delight from start to finish.