BUNNY [PHYSICAL ZINE]
Regular price
Sale price
$20.00 USD
Unit price
per
Sale
Sold out
Selling Available Stock Till it Runs out. Thank you for Supporting BUNNY Zine!
edit september 22: kokichi card is added to the zine
THE BUNNY PHYSICAL ZINE INCLUDES:
Physical Zine
60 pages of design concepts and guest artist illustrations
A5 saddle stitch

 (115gsm pages, 250gsm cover)
Digital Zine Version (60pgs) IMMEDIATE DOWNLOAD
Bonus Digital Zine (IMMEDIATE DOWNLOAD)

61 page PDF of EXTRA CONTENT
Design notes and sketches by khee and guest artists
BONUS PRINT
BUNNY Junko Glossy Print (148x148mm 350gsm glossy)
1 fake polaroid style print of BUNNY Kokichi
please download the digital zines on a computer and not a mobile device, the files are in a zip folder so may not download correctly on mobile and the dl link does expire! please email me at drbunnyzine@gmail.com if you have any issues downloading
Komaru Badge And Mikan Charm NOT FOR SALE any longer 
Share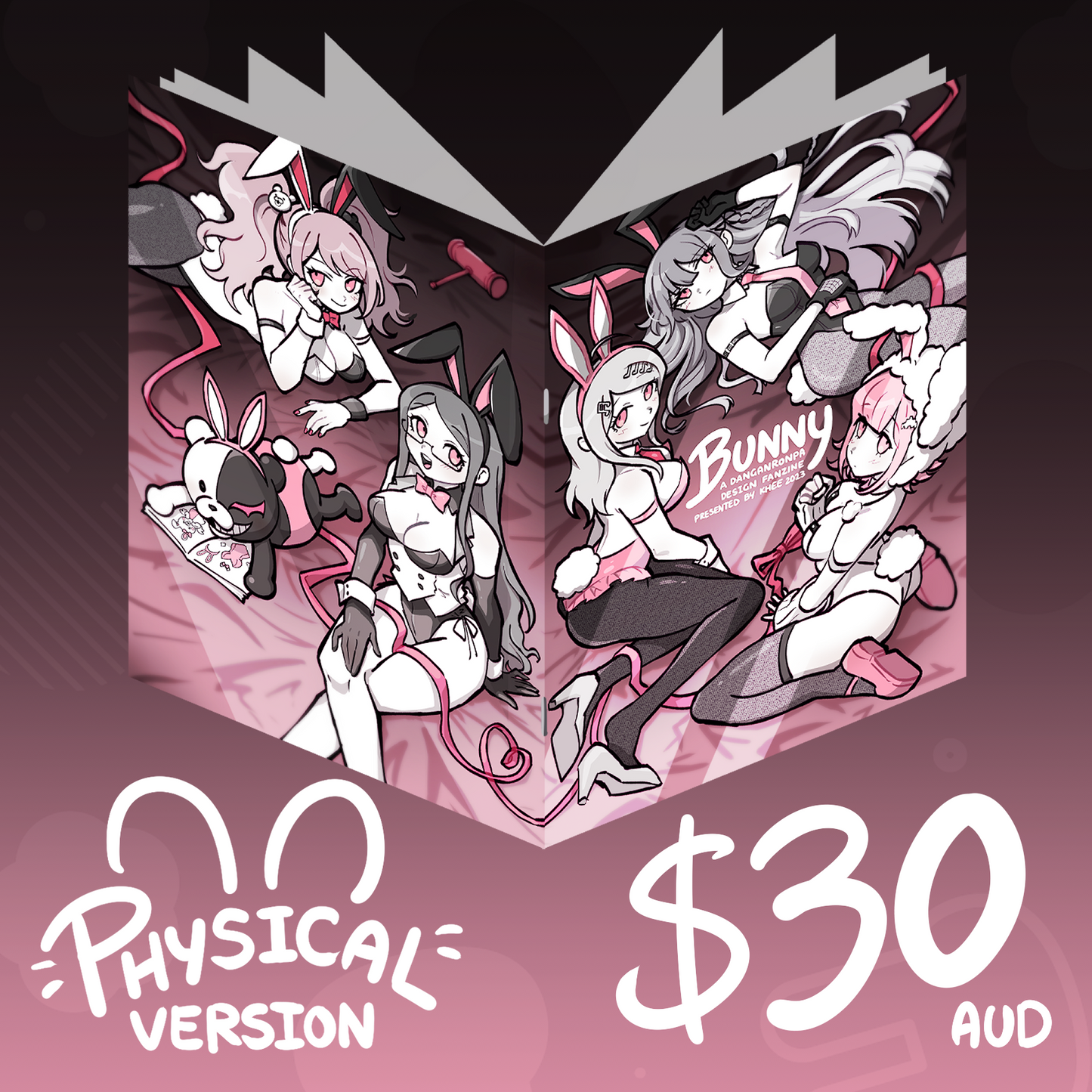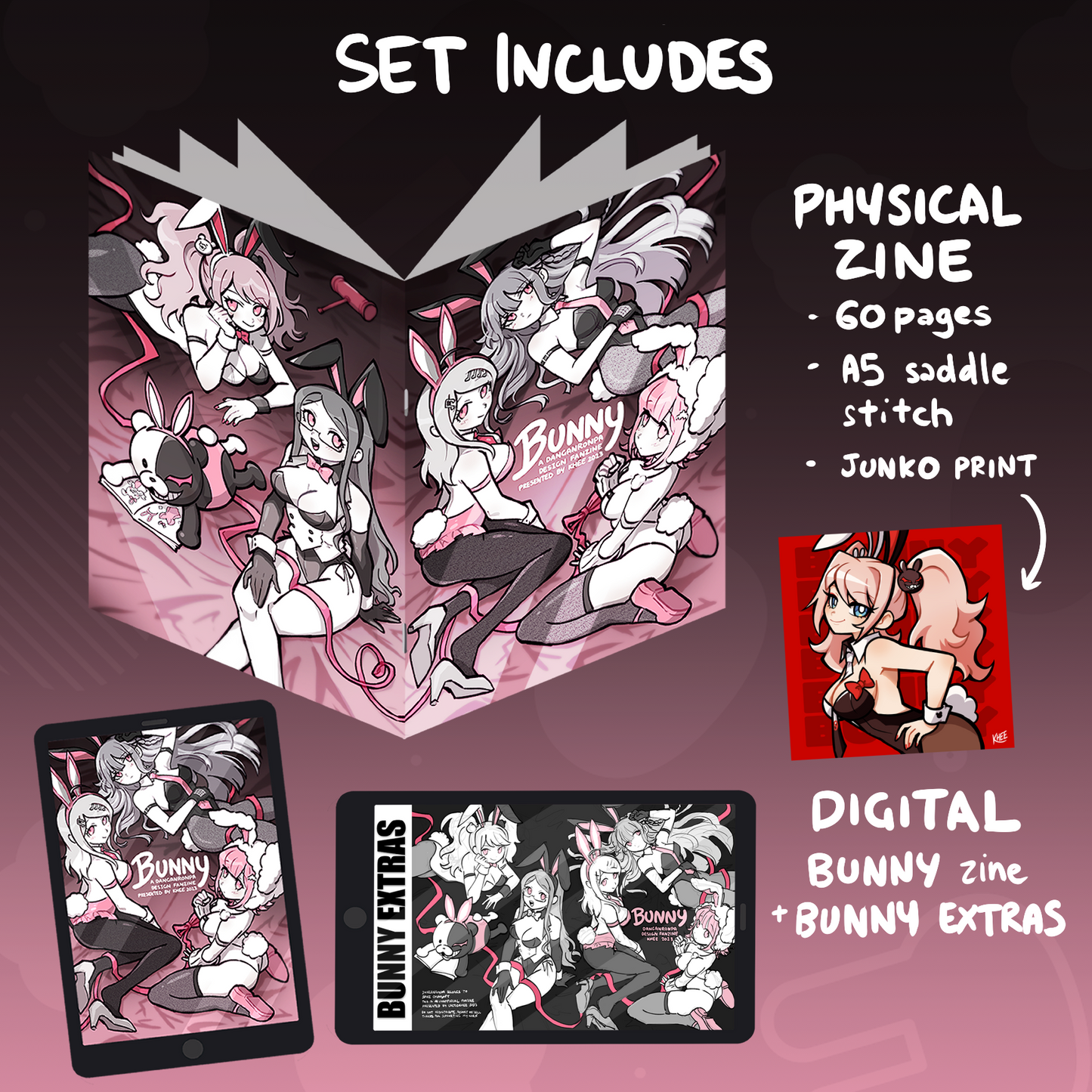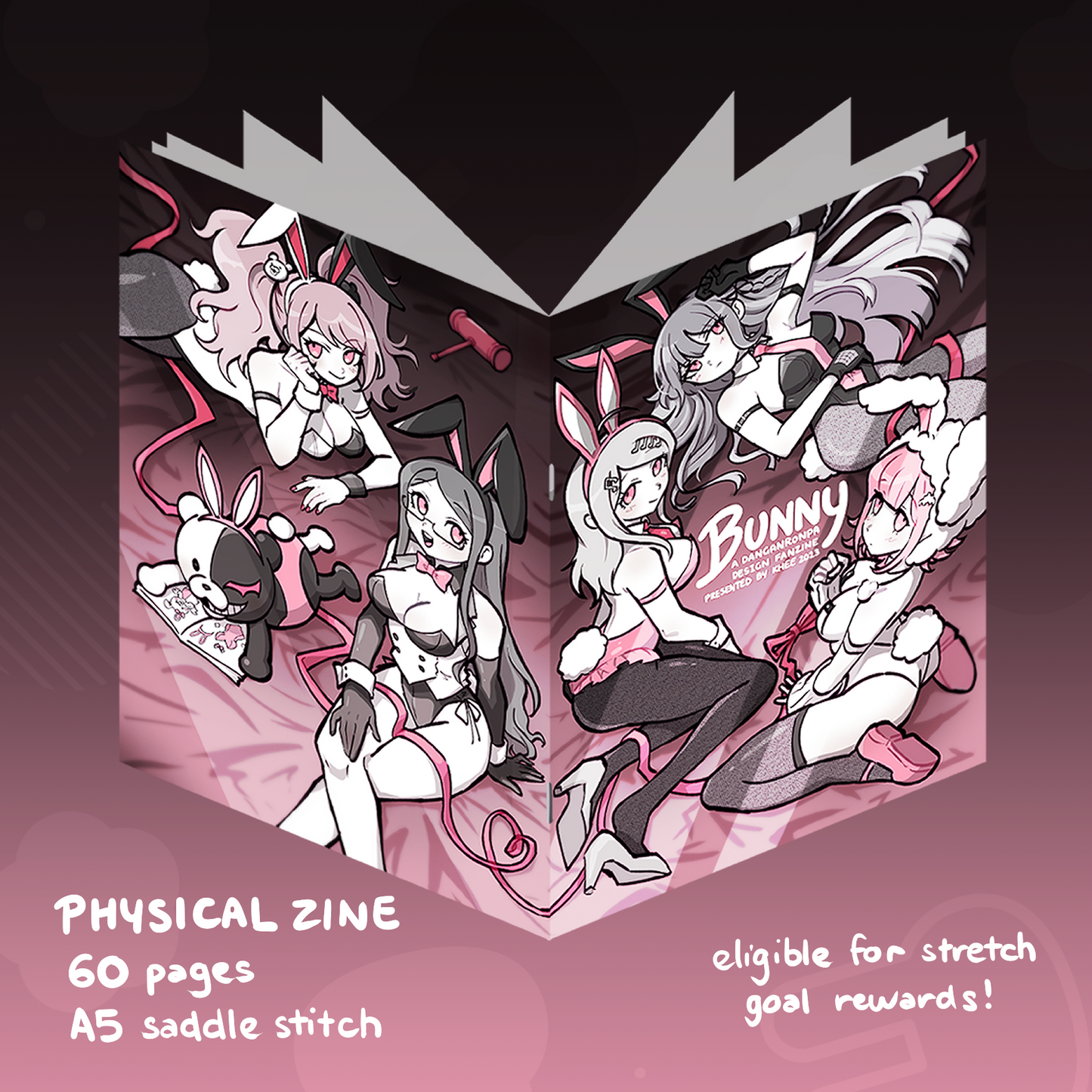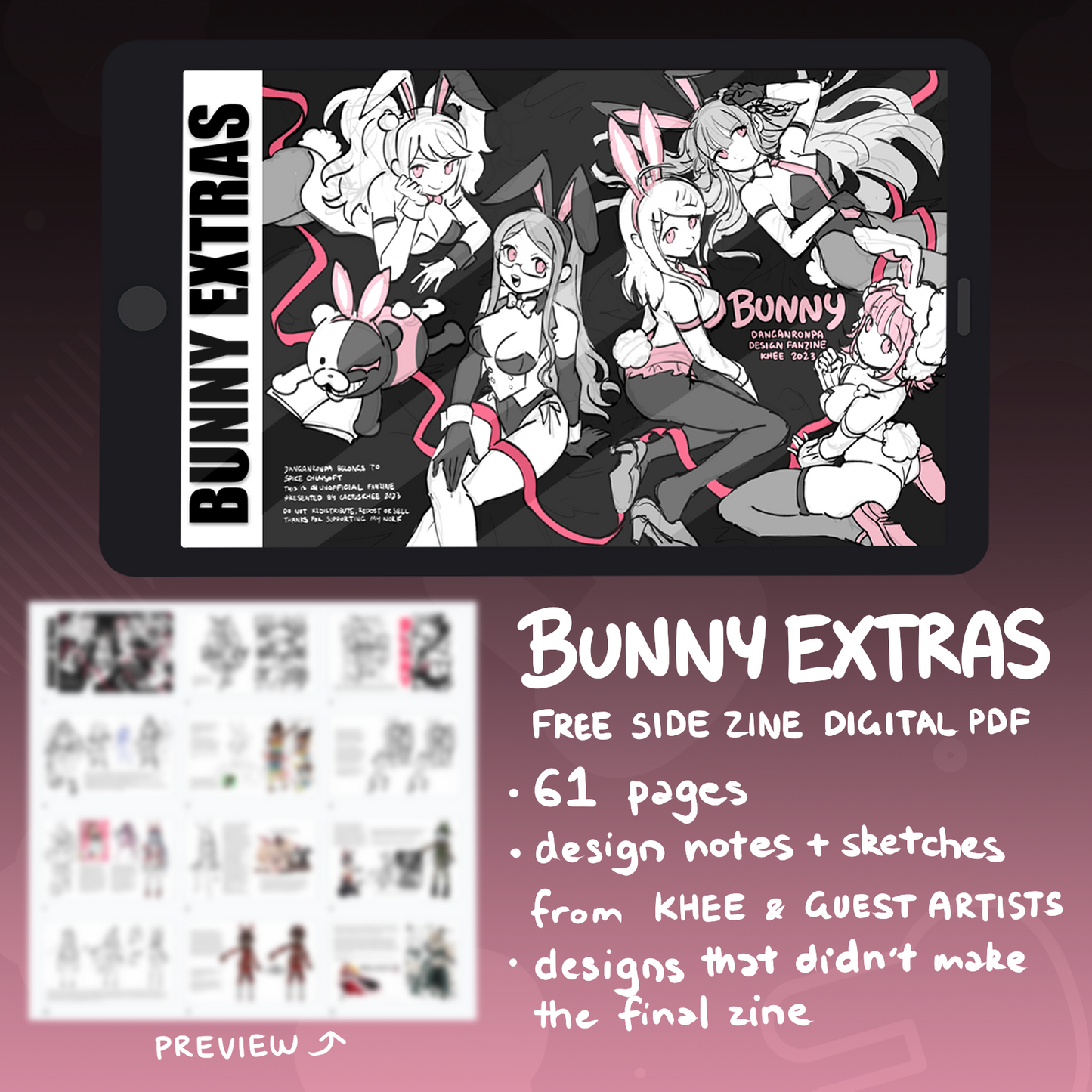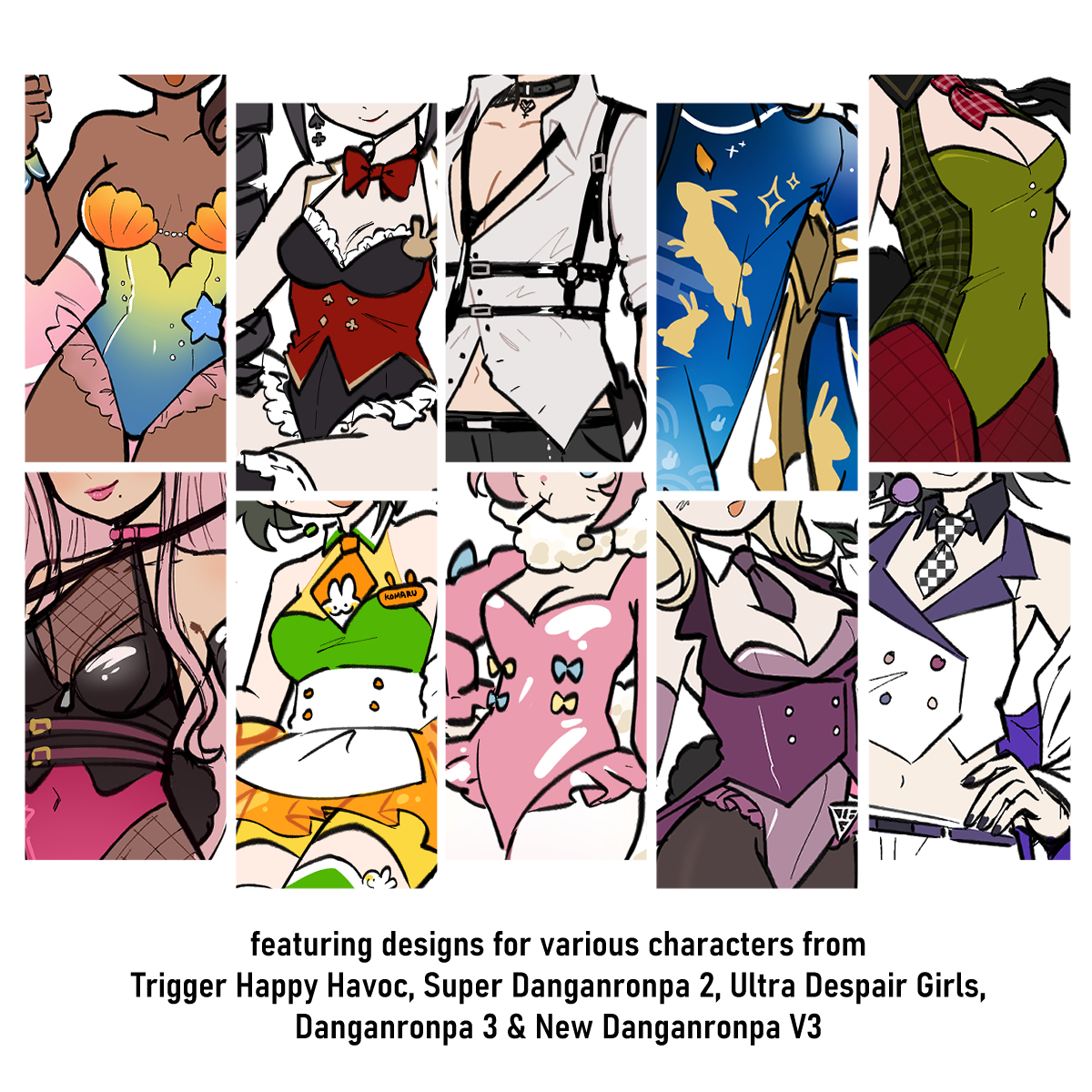 BOOBS
GIRL BOOBS. BOY BOOBS. ALL BOOBS.
Stunning
love it sm!! love the style of it and khee always delivers!! so happy i bought this
LOVE !!
art is so cute, the zine came in excellent protective packaging so nothing was at all bent or anything, and it was for a great price!! ❤️❤️❤️😊
I LOVE IT SO MUCH!!!
showed up in great condition with all of the extra goodies. a fun flip through, never can get tired of such cute pictures. A worthy purchase and even more worth the long wait for it.