THH ANNI STANDS
Regular price
$109.00 USD
Regular price
Sale price
$109.00 USD
Unit price
per
Sale
Sold out
ONLY SELLING AVAILABLE STOCK THIS OPENING (2023) if choosing 3/5/10 group and a character is not available i will email you to switch your choice
THH ANNI STANDS
✧ Double sided design
✧ Back side has alt colour variant
✧ Special Art Base
✧ 10-11cm size
3/5/10 Group Options you can choose stands of characters from ANY cast of the DR ANNI SET 
Please Specify the Character in the shopping cart notes e.g "DR ANNI CHARM 5 GROUP: Ryoko, Makoto, Hajime, Komaru & Shuichi" etc.
THH SET refers to set of 16 characters in THH Cast ONLY! does not mean you can choose 16 characters!
Orders of the DR Anniversary merch (of at least AUD$20) will receive a free 'polaroid' styled card featuring an illustration of Miu, Mukuro and Ibuki. This illustration was voted by my patrons!
Share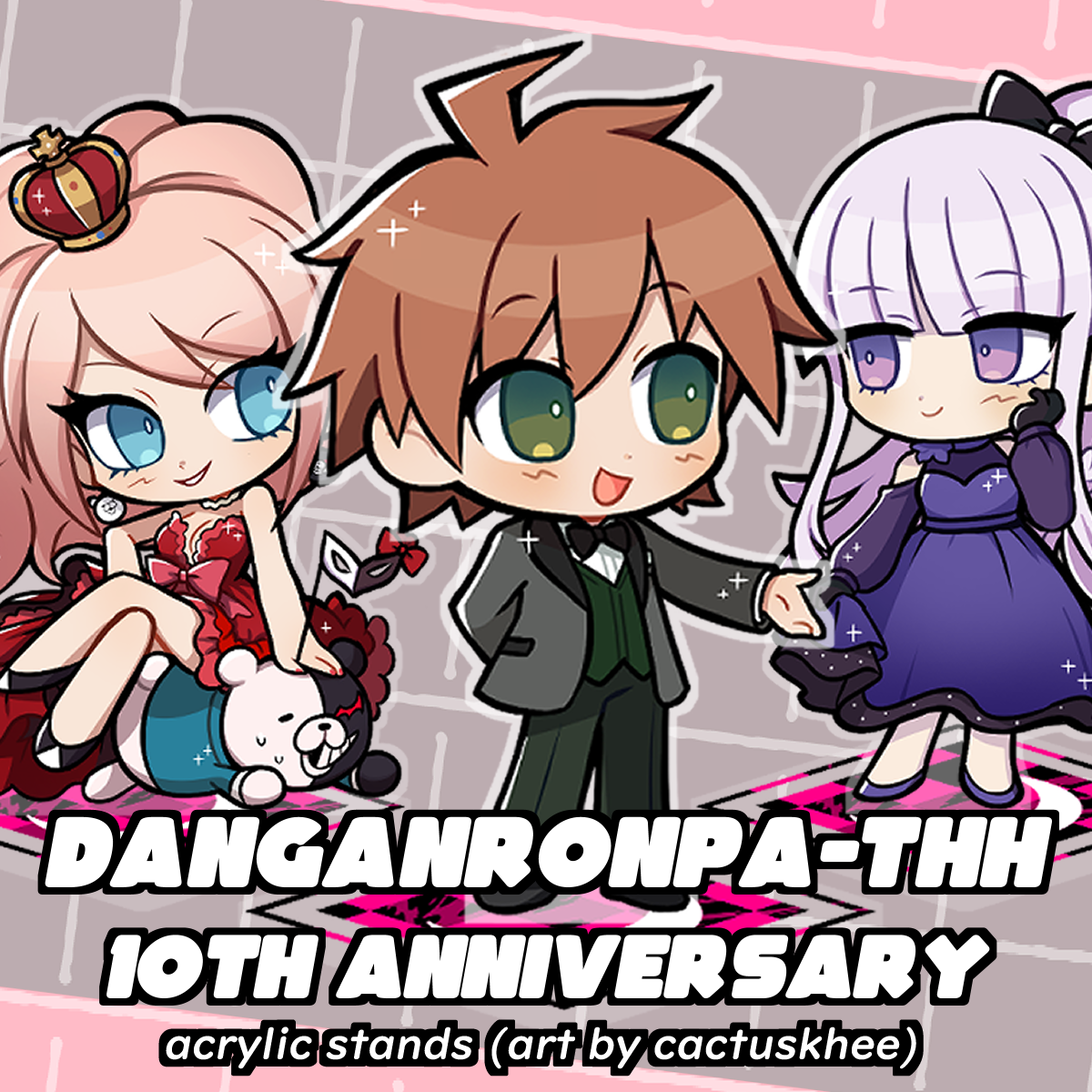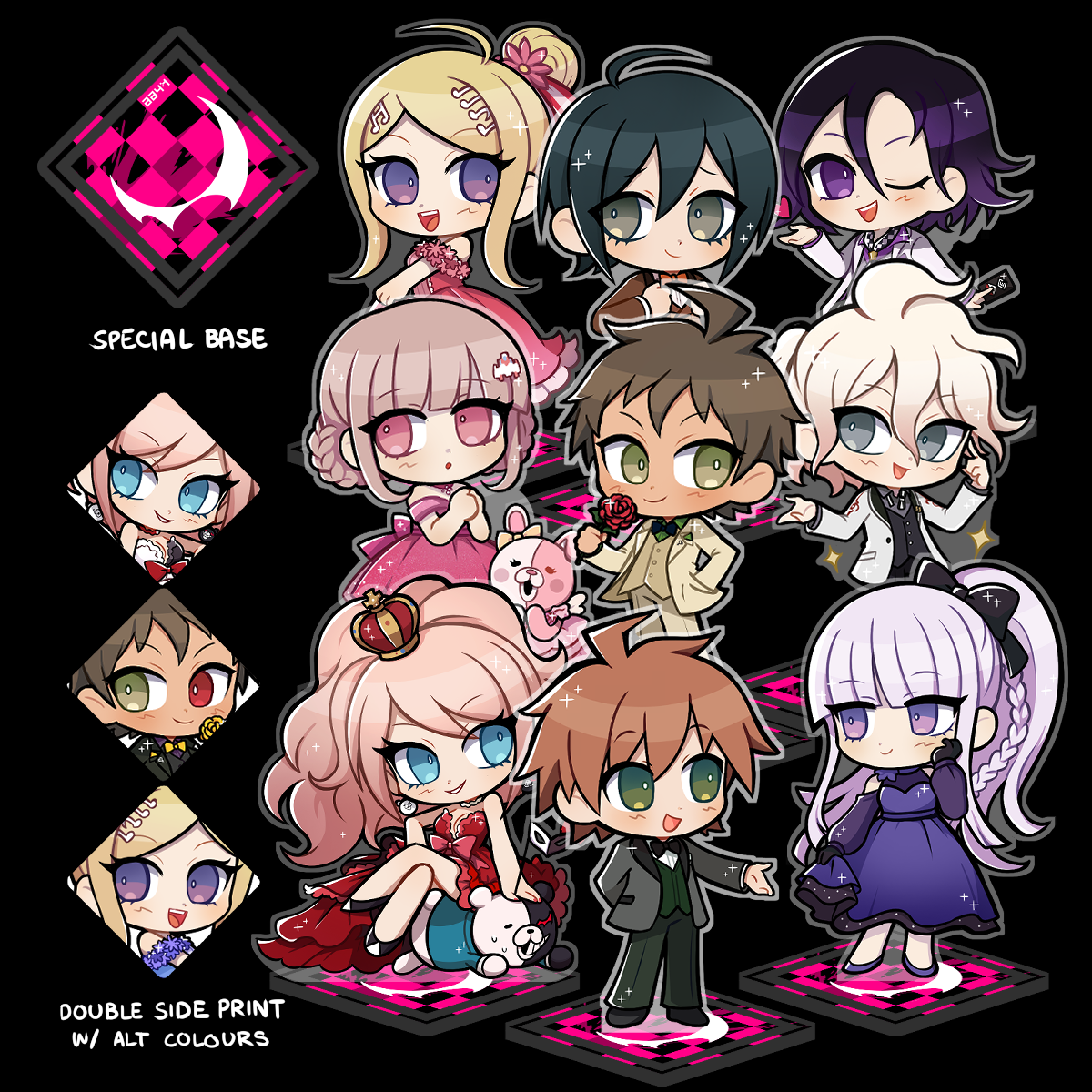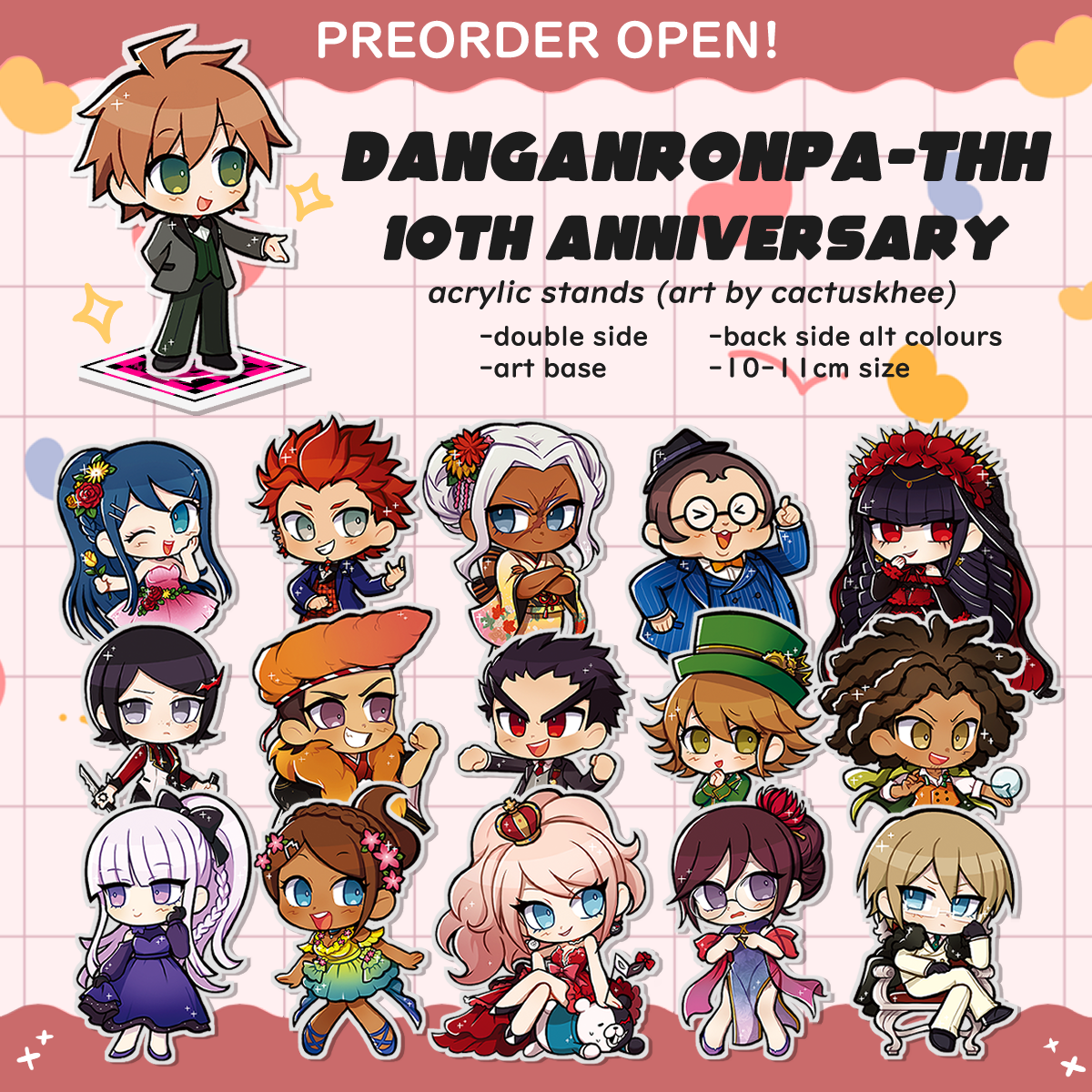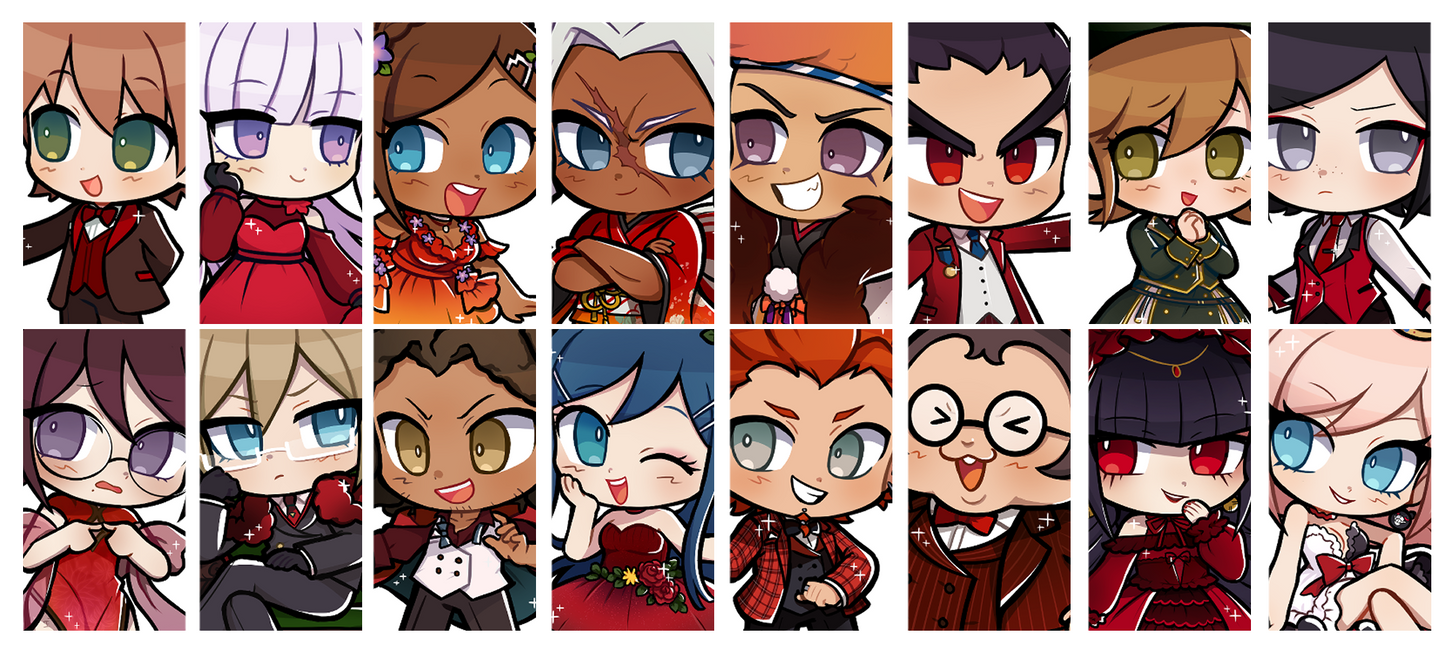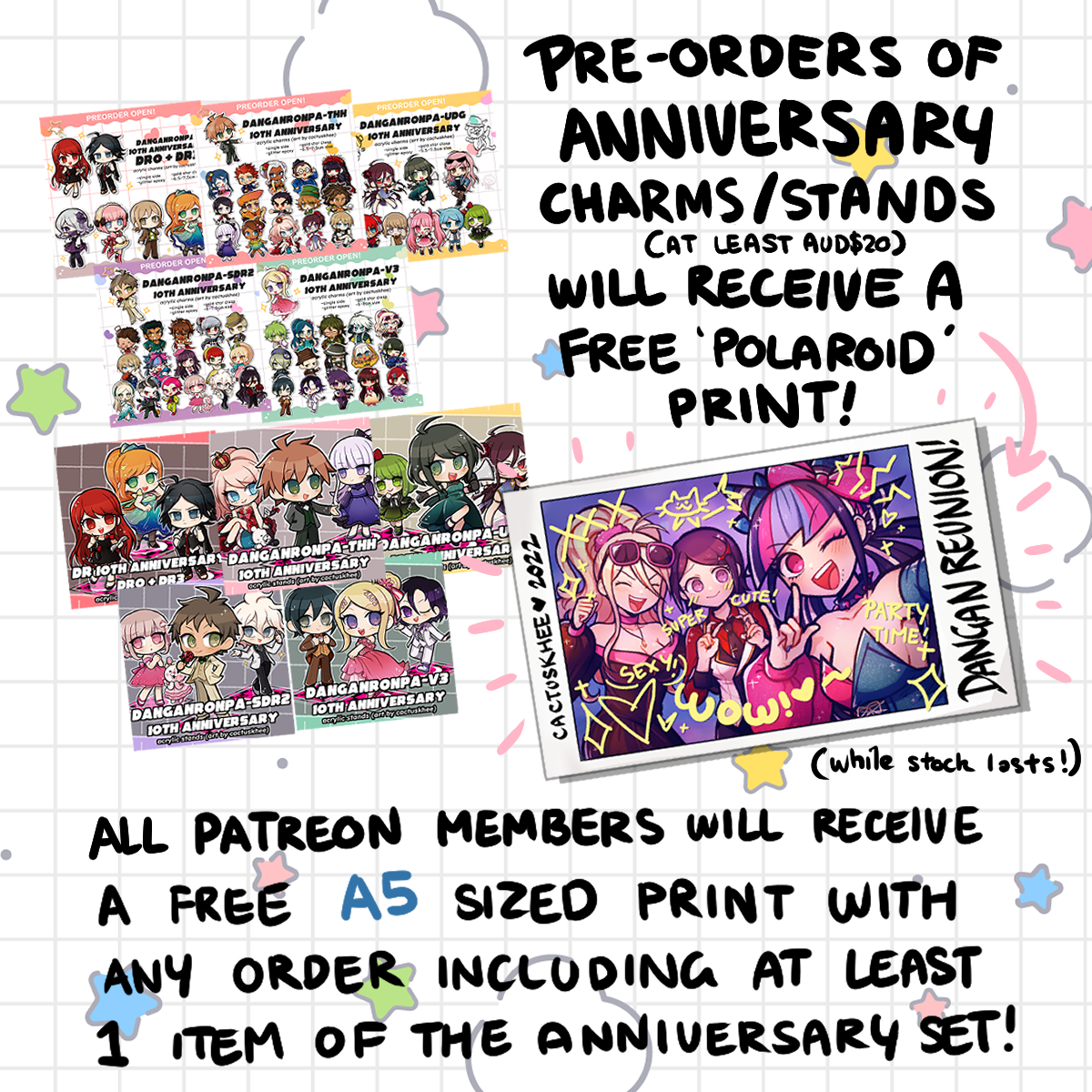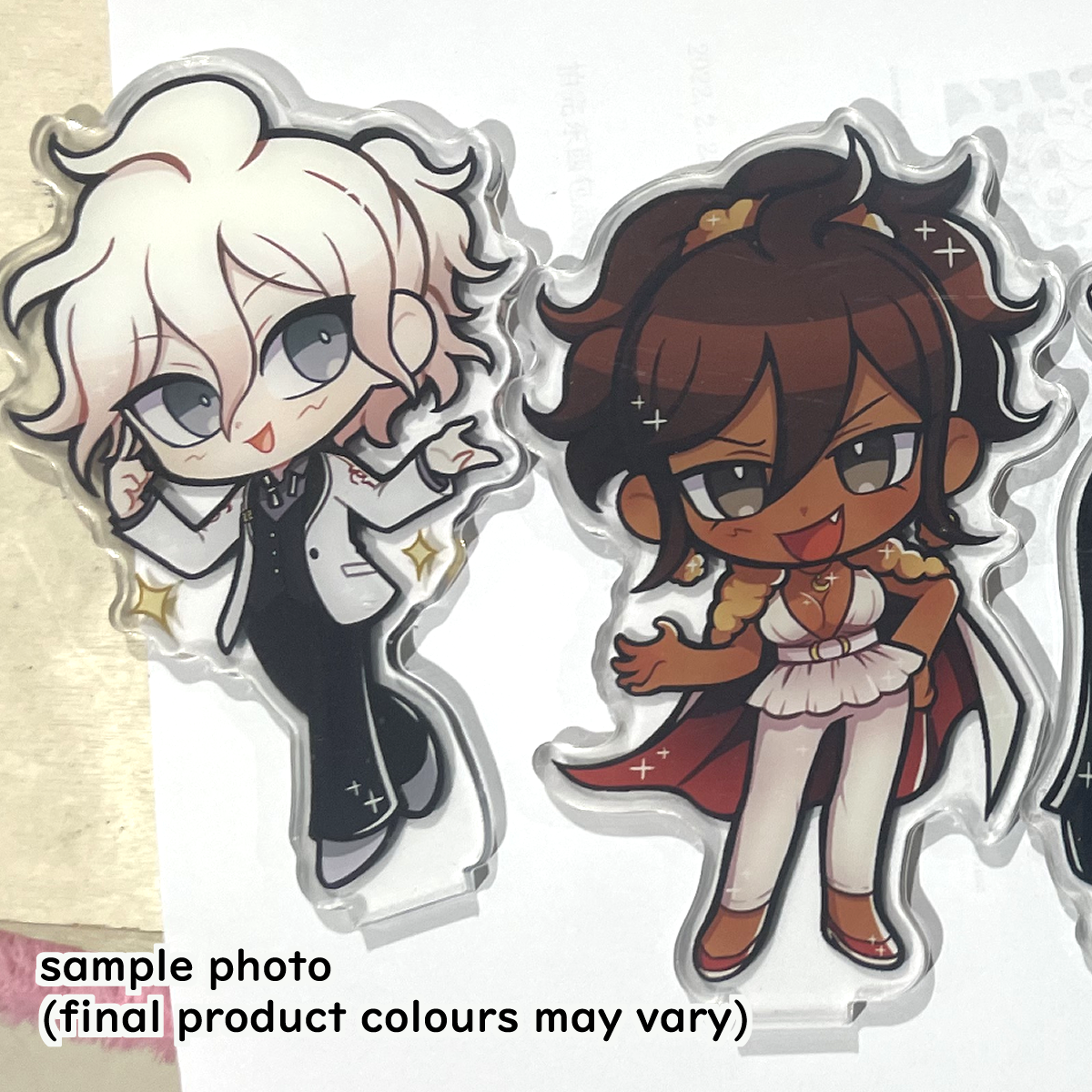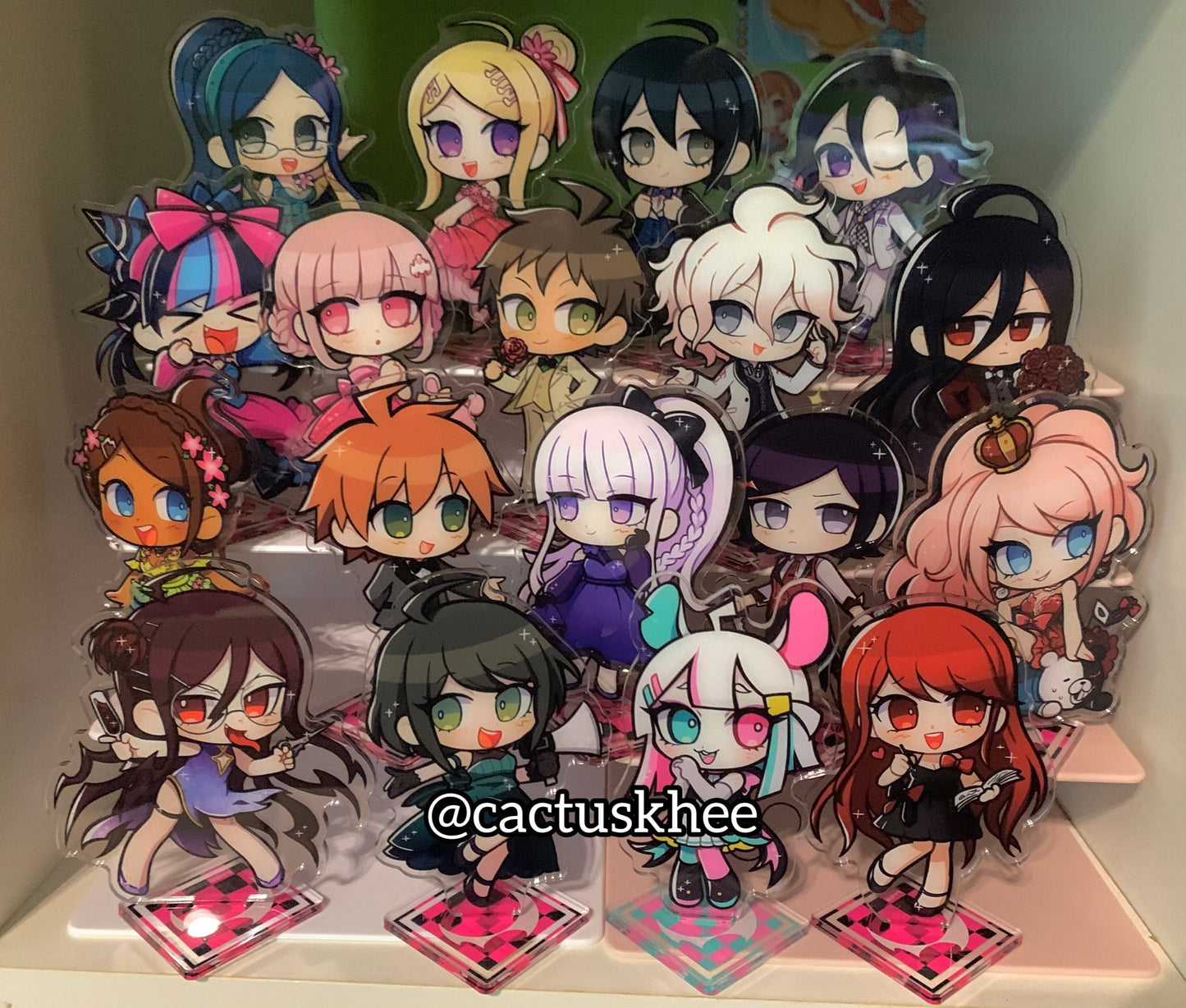 Great Gift for Danganronpa fans
All well-crafted and designed; one crack thru delivery, but it was for myself and it's great they're all double-sided so I can enjoy the not crack side
Danganronpa Anniversary Stands
Came in perfect condition all the way from Australia to the US! The stands are super cute and Khee's art is amazing.
These stands are life
Bright! Gorgeous! These stands are amazing! Such great work!
its her. and them. I love it
Quality is great, they came to me pristine Mukuro and her crew stand proudly on a shelf of mine and it makes me delighted to see it every day! The only regret i have is that i didn't get more Muku standees!
Goodest Stand of the Goodest Boy
Love my Taka stand SOOOOOOOO much :D He's so adorable and I get to see him in both colors of his anniversary outfit!! The artwork is literally SO beautiful and perfectly cutely chibified and the quality of the stand is like, superb, like ain't no wear and tear gonna get to THIS Taka!! Yayyyyy thanks so much CactusKhee :))))