DR0+DR3 ANNI CHARM
Regular price
Sale price
$69.00 USD
Unit price
per
Sale
Sold out
ONLY SELLING AVAILABLE STOCK THIS OPENING (2023) if choosing 3/5/10 group and a character is not available i will email you to switch your choice
DR0 & DR3 ANNI CHARMS
✧ Single side
✧ Glitter epoxy
✧ Gold Star clasp
✧ 6.5-7.5cm size
3/5/10 Group Options you can choose charms of characters from ANY cast of the DR ANNI SET 
Please Specify the Character in the shopping cart notes e.g "DR ANNI CHARM 5 GROUP: Ryoko, Makoto, Hajime, Komaru & Shuichi" etc.
Orders of the DR Anniversary merch (of at least AUD$20) will receive a free 'polaroid' styled card featuring an illustration of Miu, Mukuro and Ibuki. This illustration was voted by my patrons! 
Share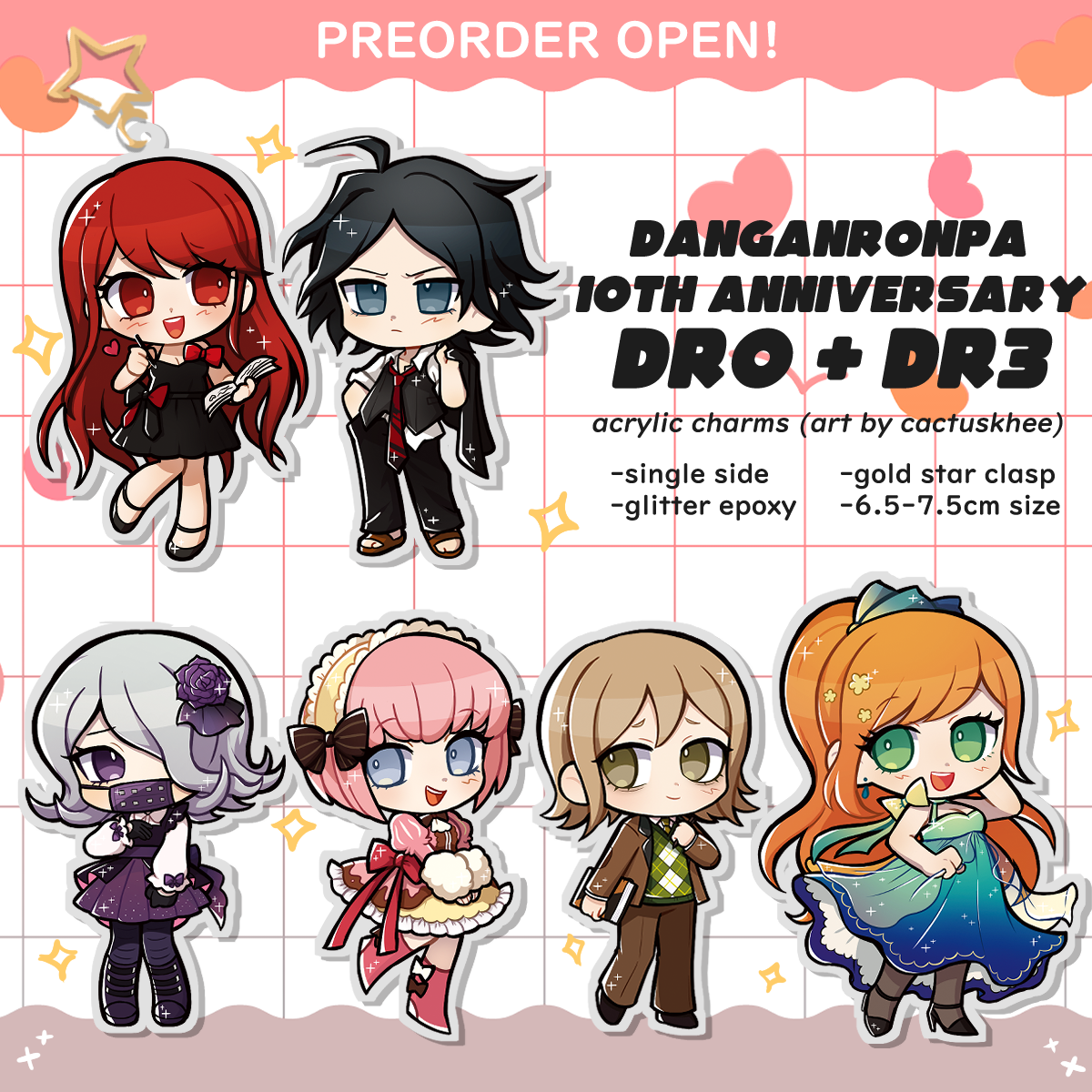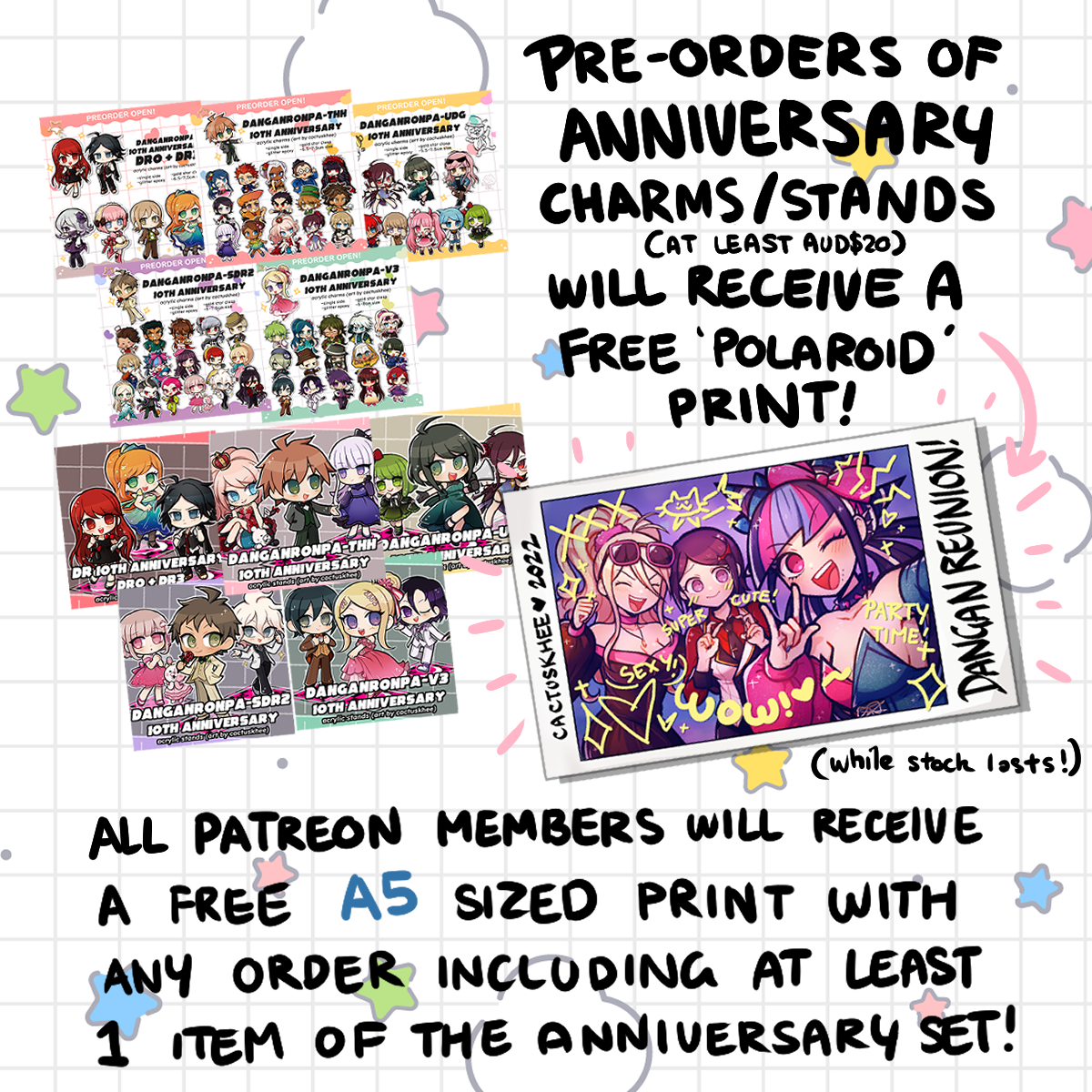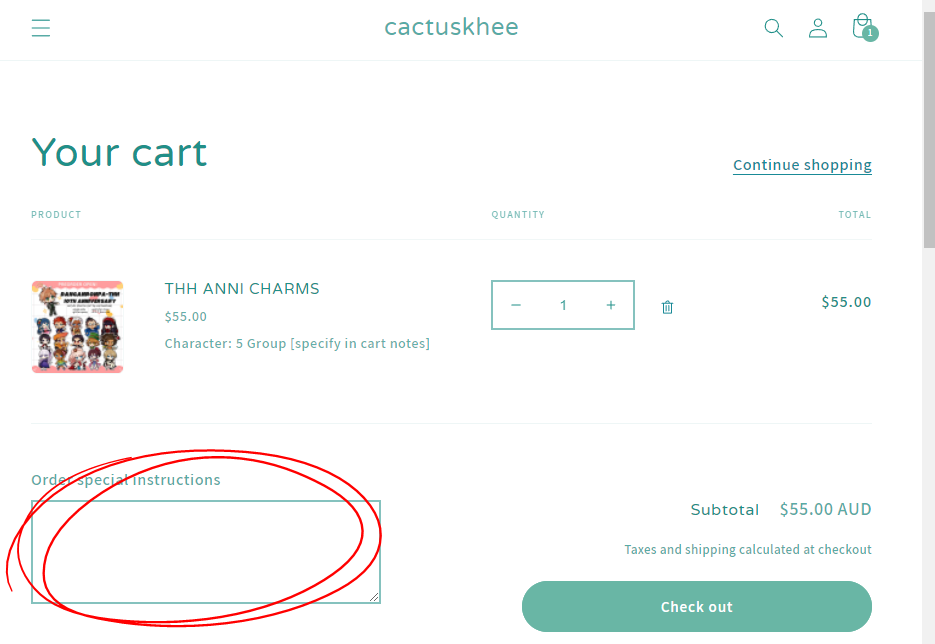 Fantastic Charms
Charms came quickly from purchase date. Original outfits for anime exclusive characters are fantastic.
Ryouko and a wild DR2 Komaeda!
The art is adorable and the small holographic glitter contributes to the keychains' cutesy effect. The proportions and star-shaped clasp make them stand out from other anime-themed keychains I bought in the past. The charm is thick and looks very solid, with soft edges making it comfortable to hold in your hand.
Ruruka
The charm is thick enough that im not afraid its gonna break, great clear image and i love the sparkling <33