DR0+DR3 ANNI STANDS
Regular price
$109.00 USD
Regular price
Sale price
$109.00 USD
Unit price
per
Sale
Sold out
ONLY SELLING AVAILABLE STOCK THIS OPENING (2023) if choosing 3/5/10 group and a character is not available i will email you to switch your choice
DR0 & DR3 ANNI STANDS
✧ Double sided design
✧ Back side has alt colour variant
✧ Special Art Base
✧ 10-11cm size
3/5/10 Group Options you can choose stands of characters from ANY cast of the DR ANNI SET 
Please Specify the Character in the shopping cart notes e.g "DR ANNI STAND 5 GROUP: Ryoko, Makoto, Hajime, Komaru & Shuichi" etc.
Orders of the DR Anniversary merch (of at least AUD$20) will receive a free 'polaroid' styled card featuring an illustration of Miu, Mukuro and Ibuki. This illustration was voted by my patrons! 
Share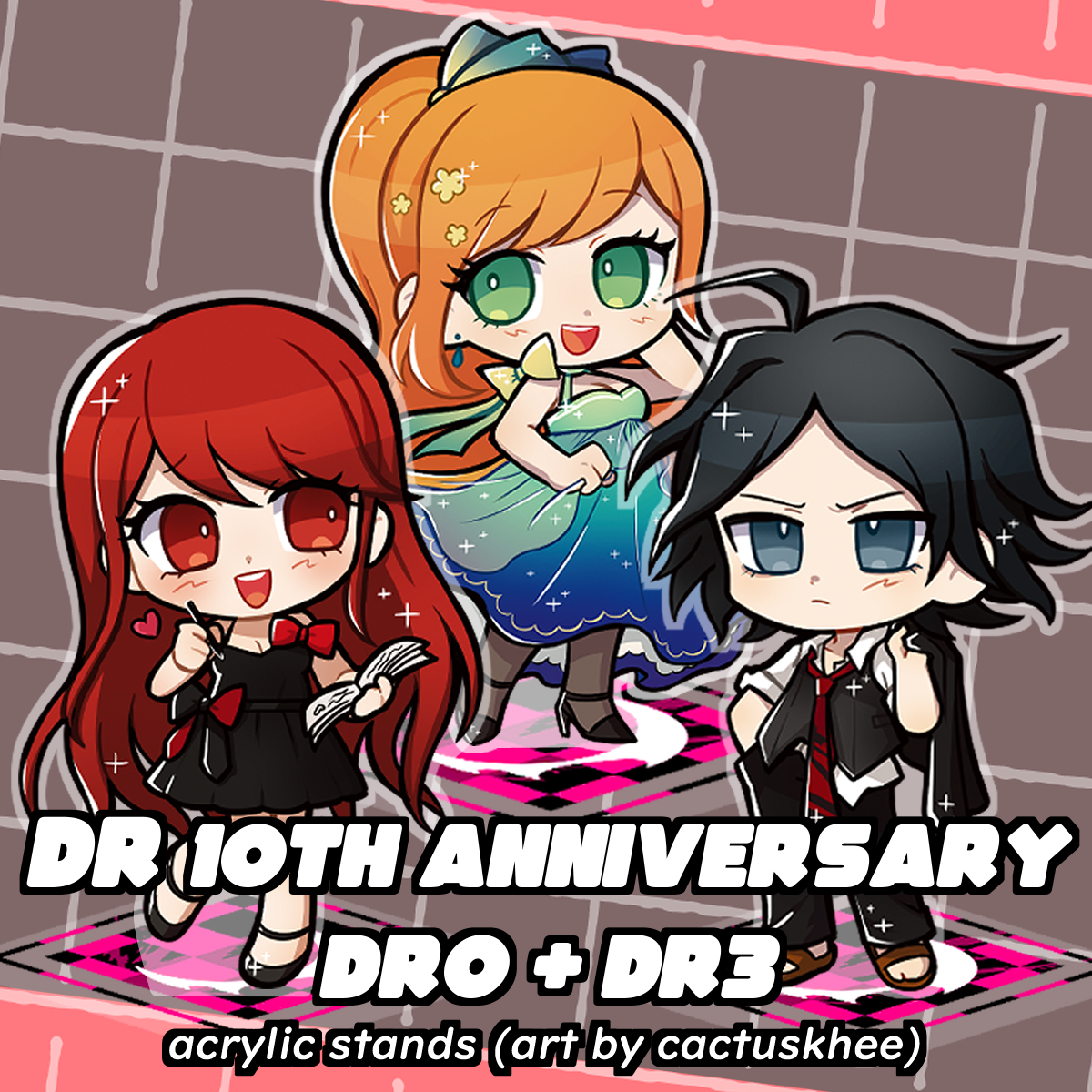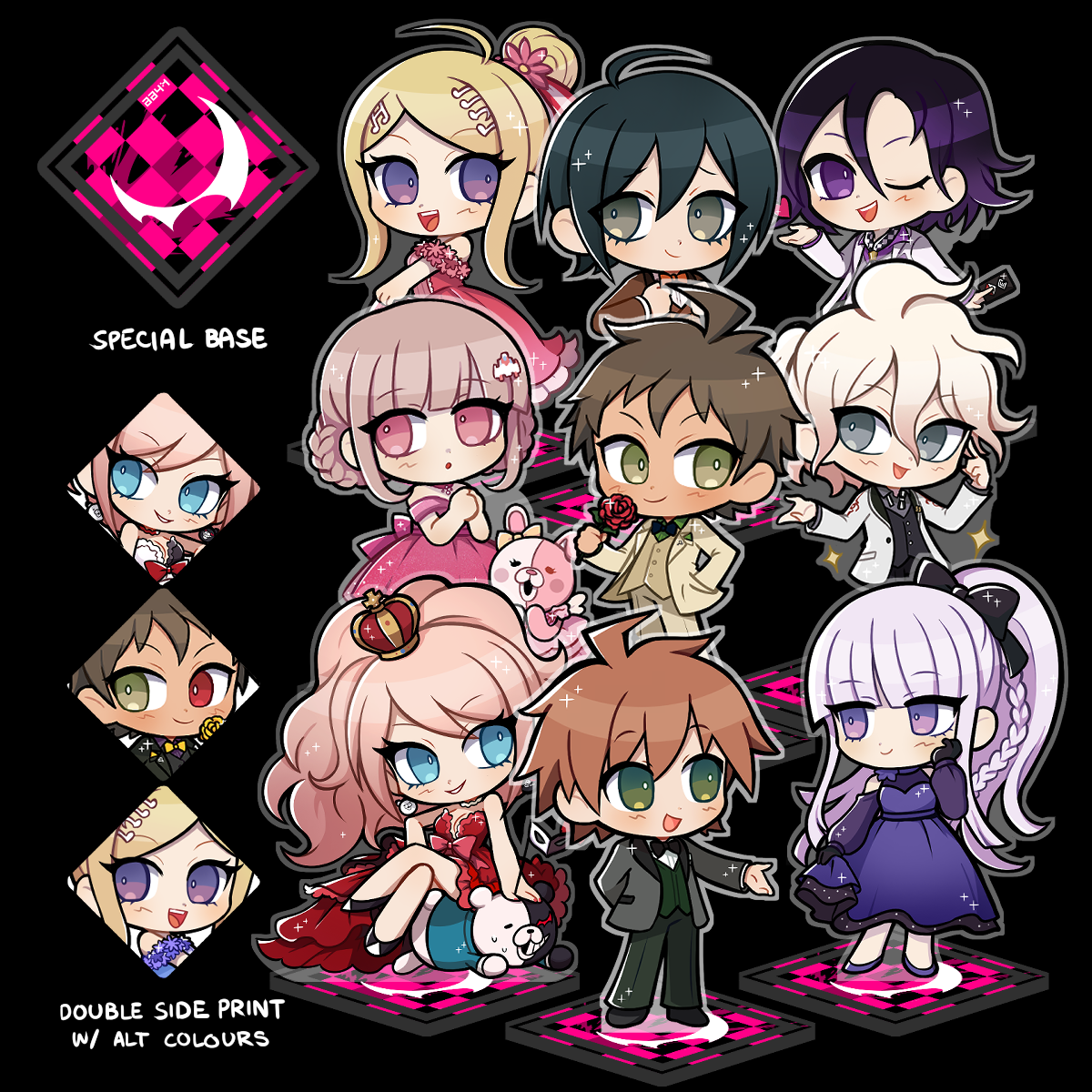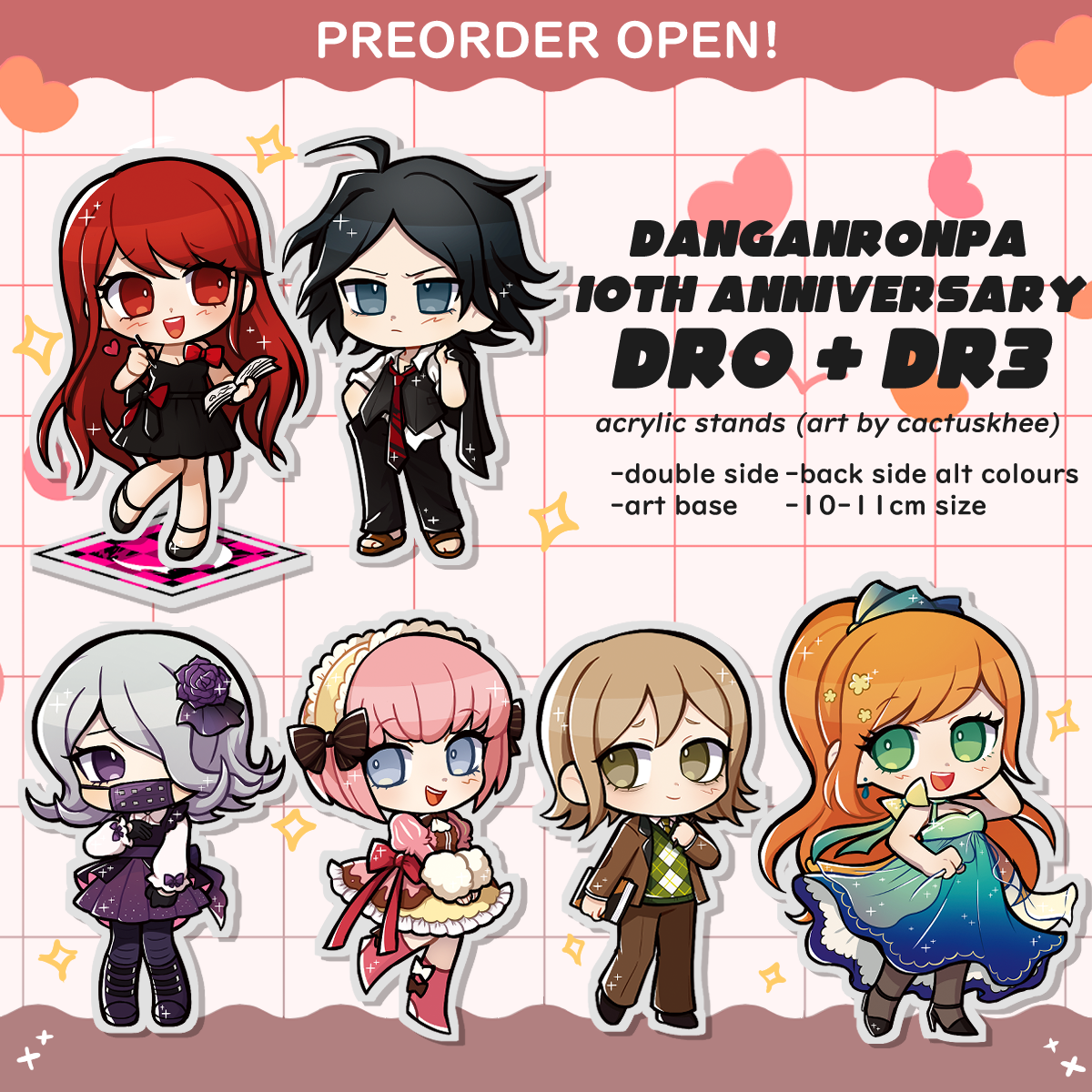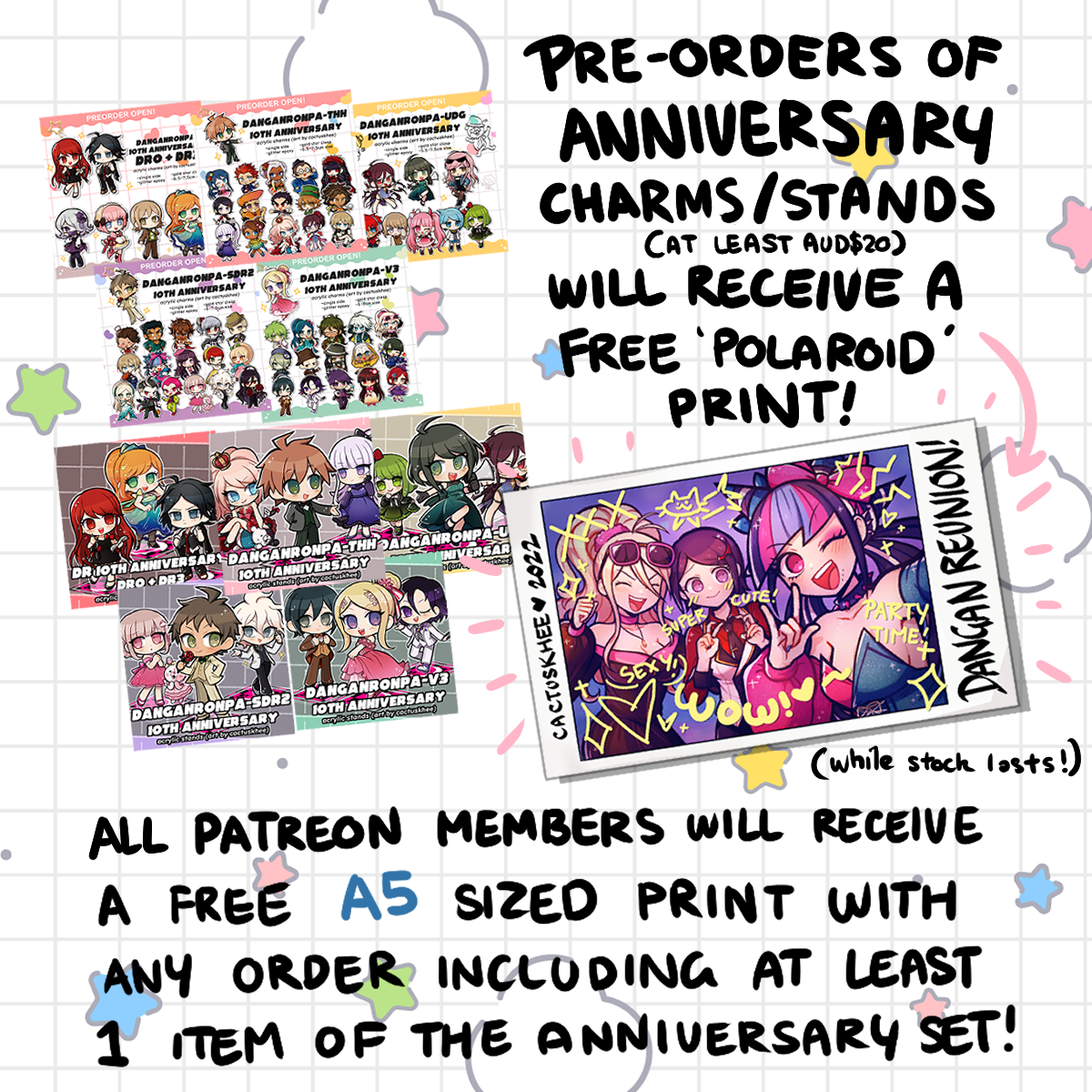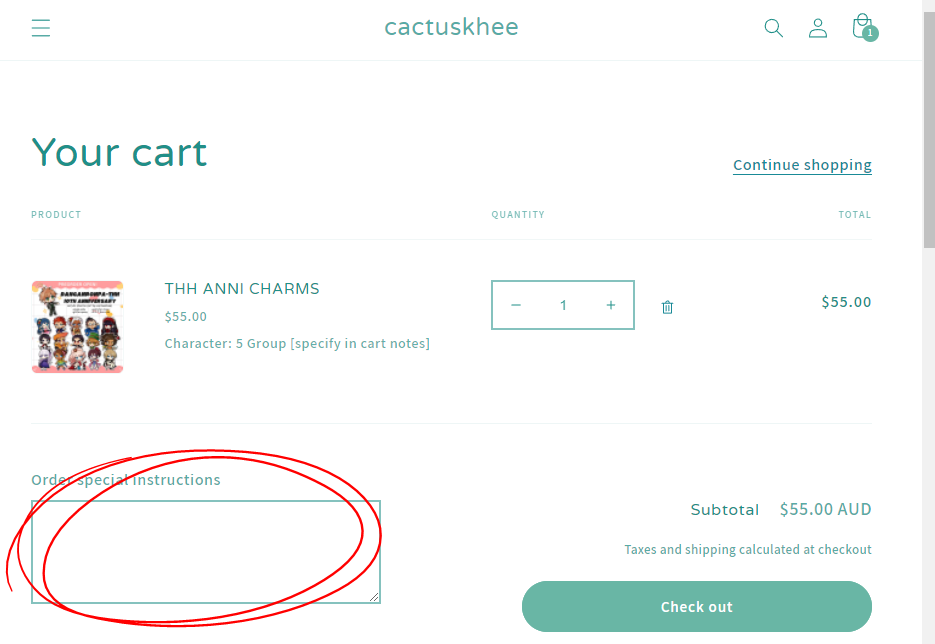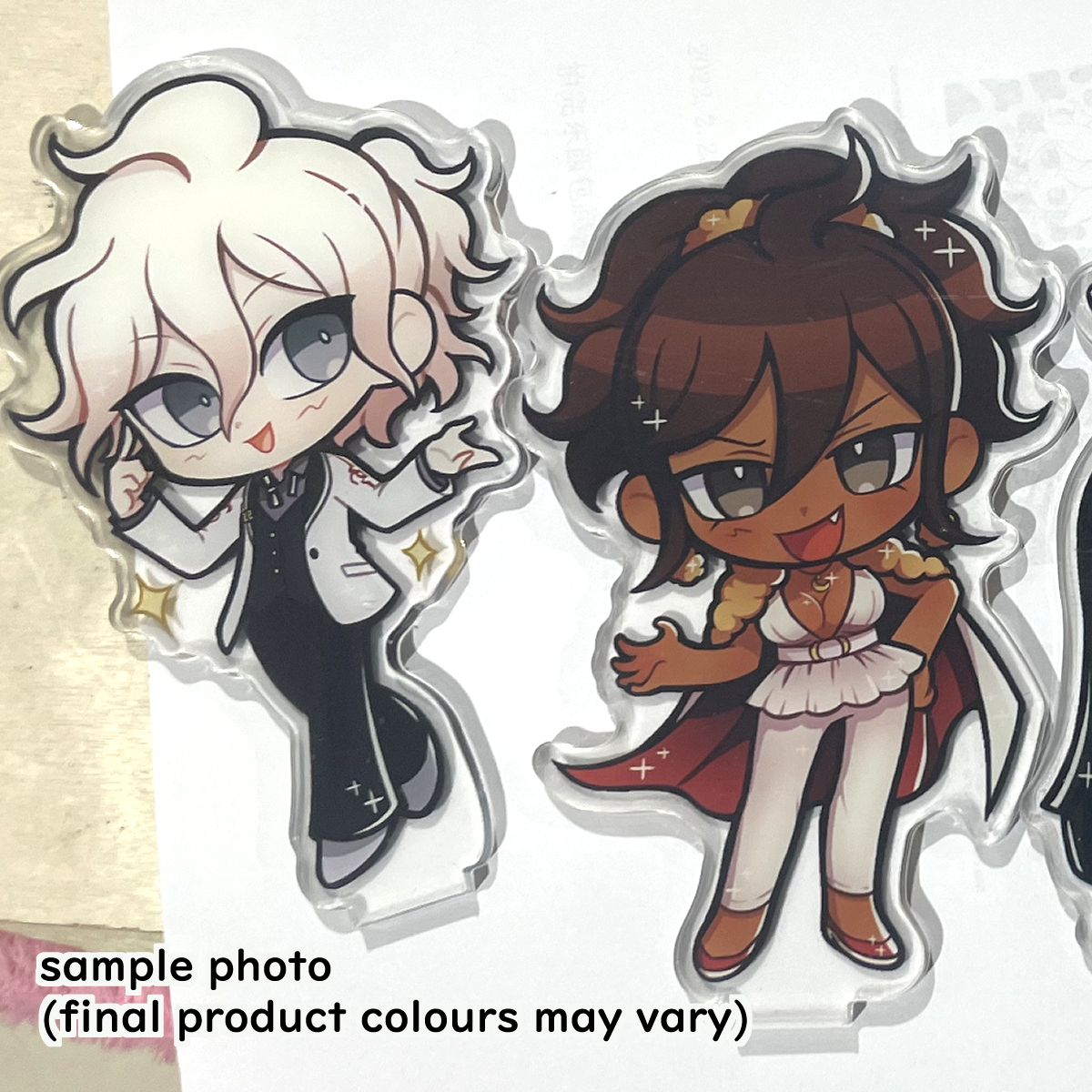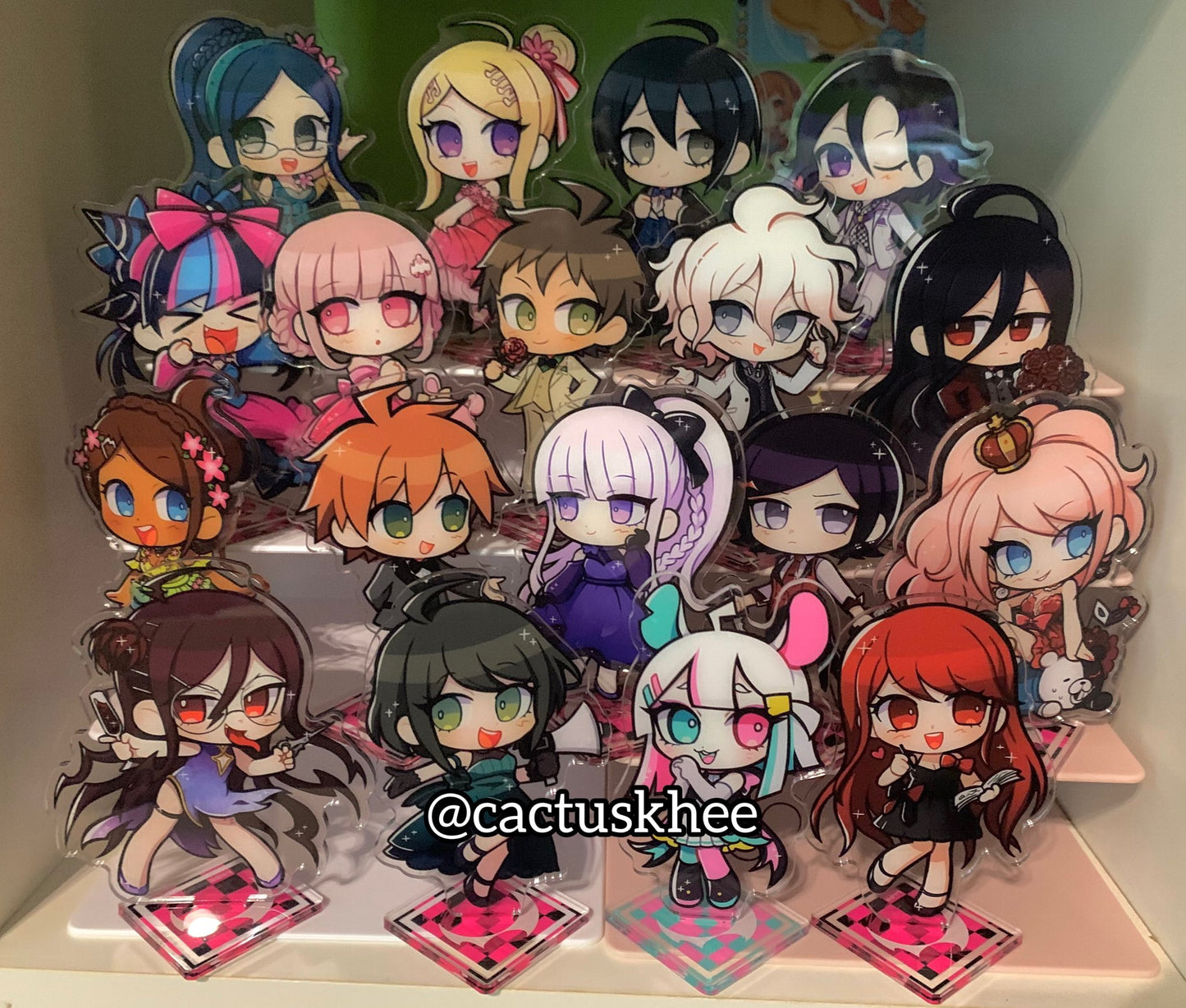 Matsuda, Ryoko, and Mukuro :3
First of all, the fact that DR0 characters and Mukuro were included in this set is wonderful, but aside from that these stands are just stellar! They're HUGE (about as tall as a Nendoroid and a bit wider) and the quality is top-tier. The colors are beautiful and the fact that there are alt colors on the back gives some extra display options! The protective layer peeled right off and the stands slid into the base easily- I usually have trouble with both of those things when I buy stands so I was really impressed! It's obvious that a lot of love and care went into these and I couldn't be happier or recommend them enough :3
Ruruka <3
Having Ruruka and designing original anniversary clothes for her (her dress looks like a baked good <33) already deserves 5 stars, shes soo cute. The stand is bigger than i imagined (which is a good thing), good quality and vibrant colors! Definitely recommend !
Matsuda
Already 5/5 for including Matsuda-kun and Ryoko-chan in the anniversary stands. But aside from that, the stands are incredibly high quality with no visible grain and printed perfectly with vibrant colours. They're a great size, not too small or large. The stand is super cute too! They come with a protective layer of plastic and also slide easily and securely into the stand (unusual for acrylic stands!) I'm more than satisfied with the product and its quality.