SDR2 ANNI STANDS
Regular price
$175.00 USD
Regular price
Sale price
$175.00 USD
Unit price
per
Sale
Sold out
ONLY SELLING AVAILABLE STOCK THIS OPENING (2023) if choosing 3/5/10 group and a character is not available i will email you to switch your choice
SDR2 ANNI STANDS
✧ Double sided design
✧ Back side has alt colour variant
✧ Special Art Base
✧ 10-11cm size
3/5/10 Group Options you can choose stands of characters from ANY cast of the DR ANNI SET 
Please Specify the Character in the shopping cart notes e.g "DR ANNI CHARM 5 GROUP: Ryoko, Makoto, Hajime, Komaru & Shuichi" etc.
SDR2 SET refers to set of 17 characters in SDR2 Cast ONLY (including Izuru) does not mean you can choose 17 characters!
Orders of the DR Anniversary merch (of at least AUD$20) will receive a free 'polaroid' styled card featuring an illustration of Miu, Mukuro and Ibuki. This illustration was voted by my patrons! 
Share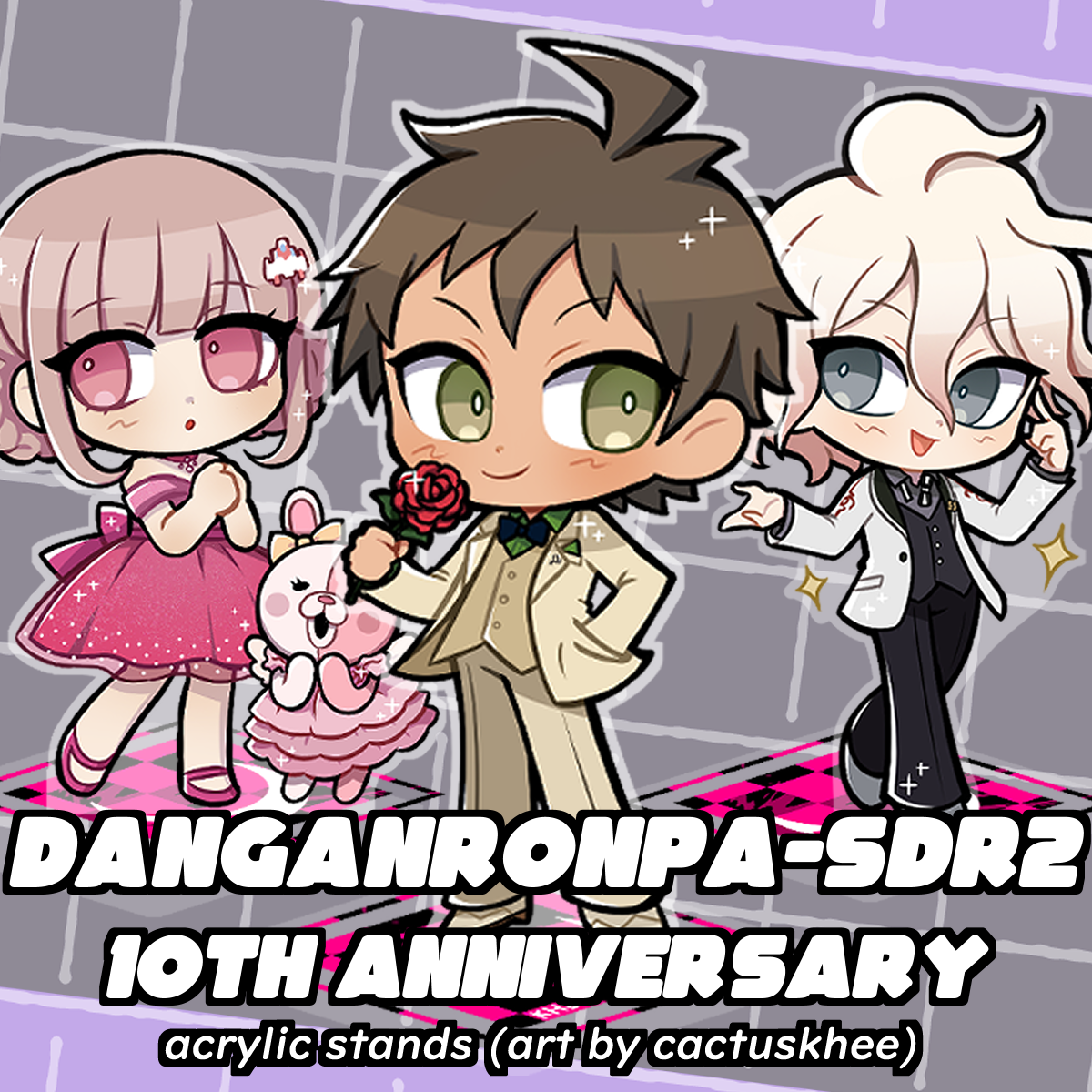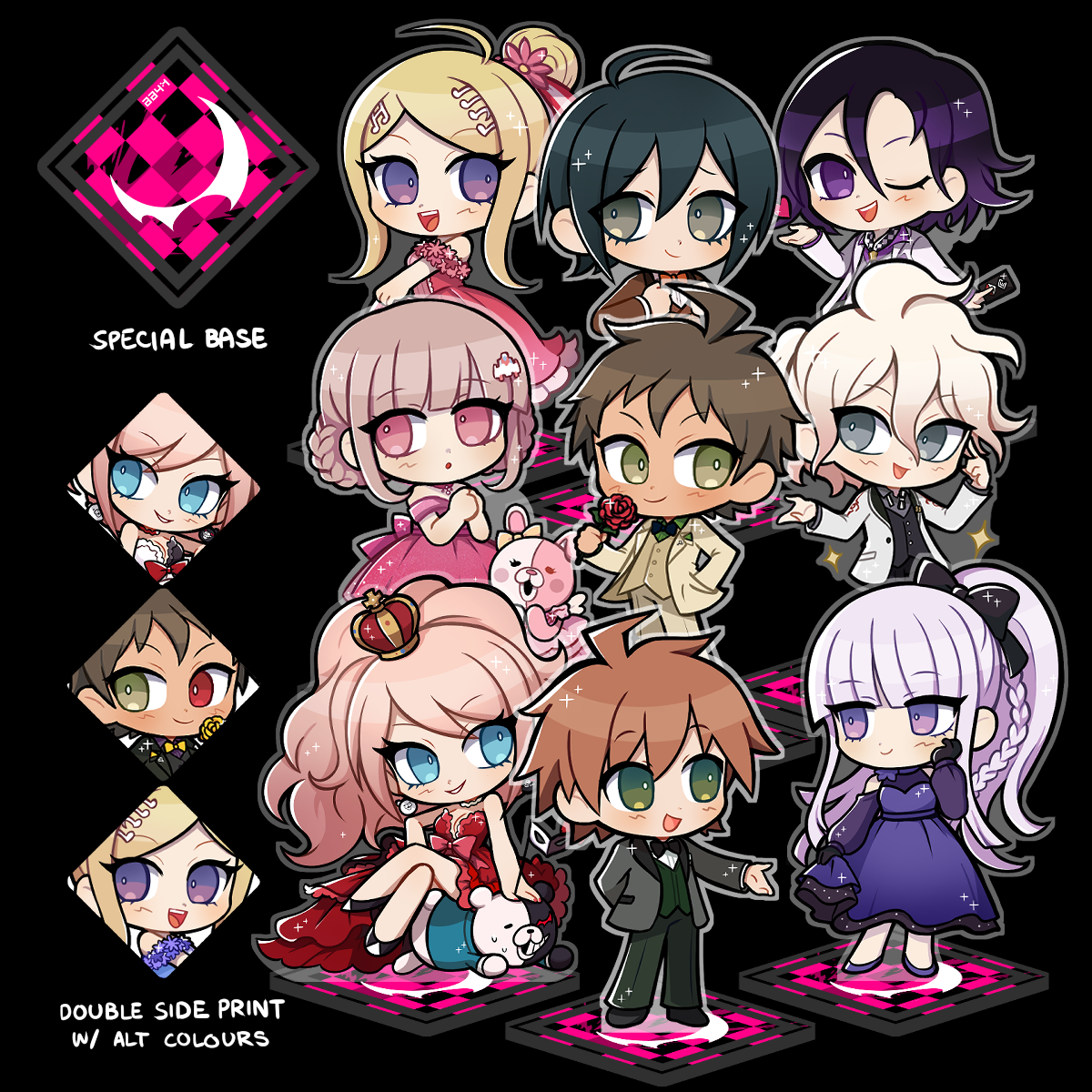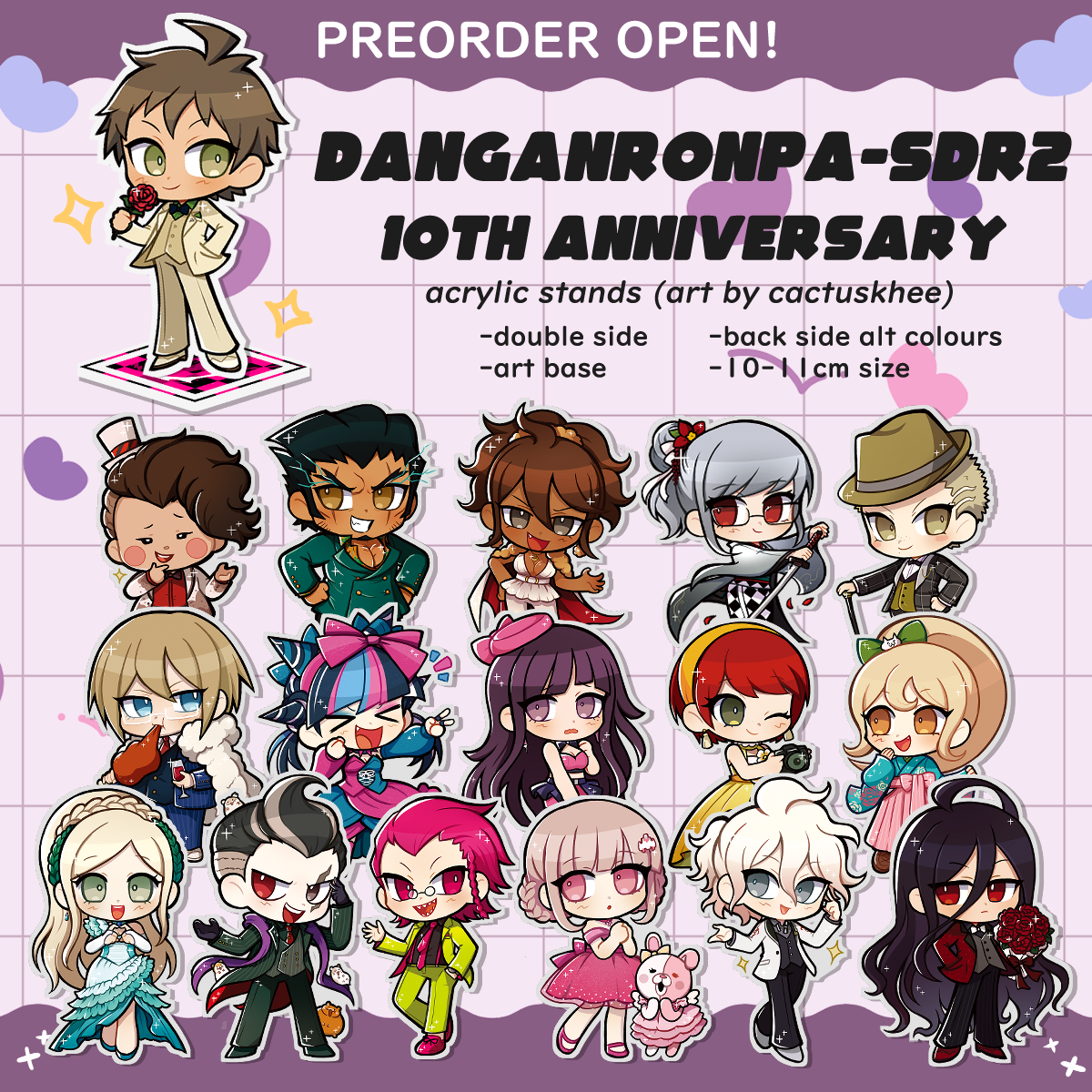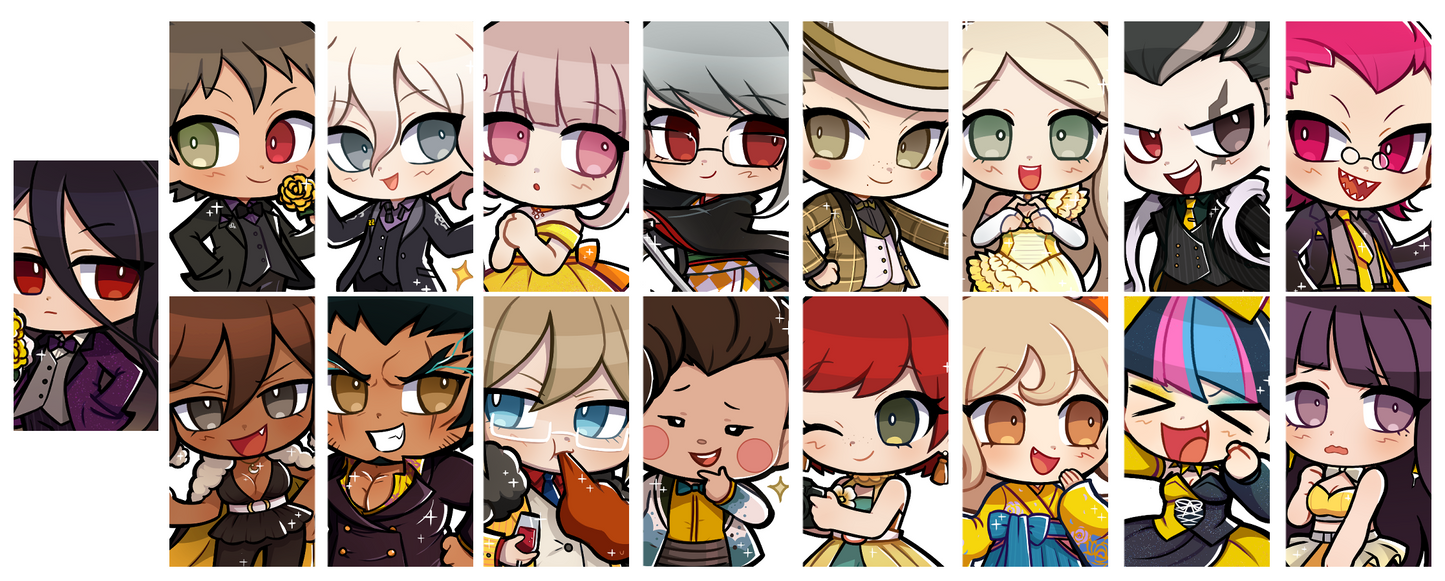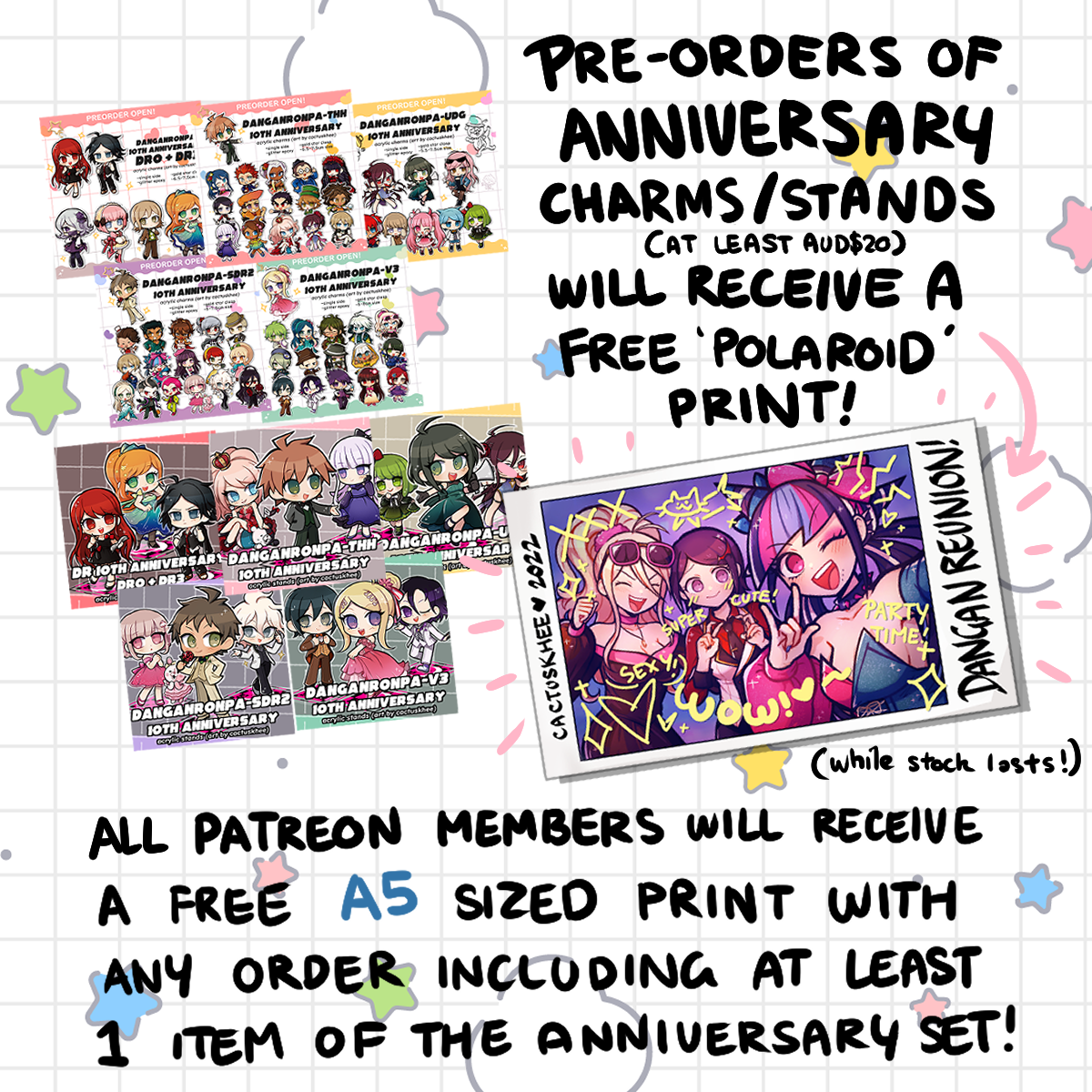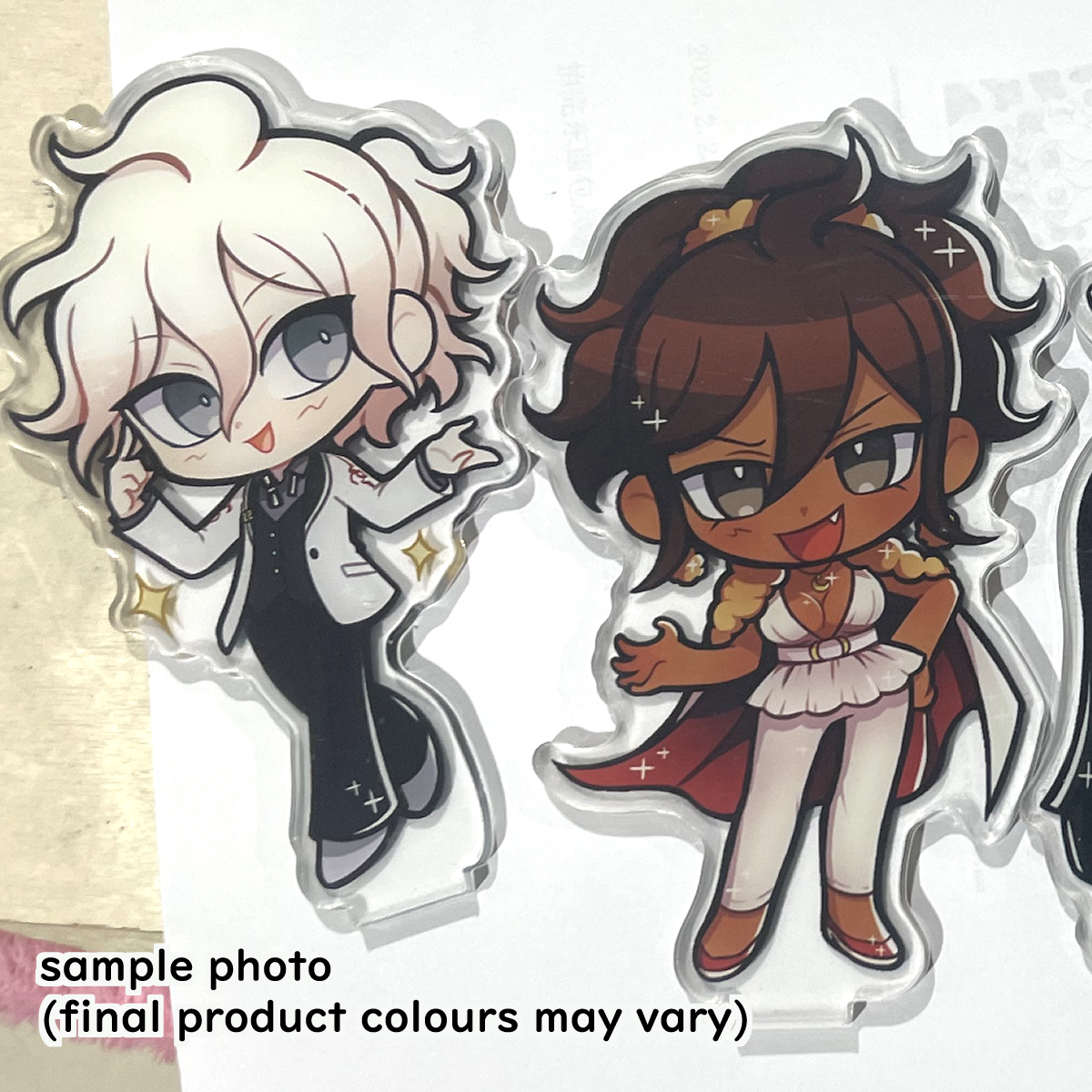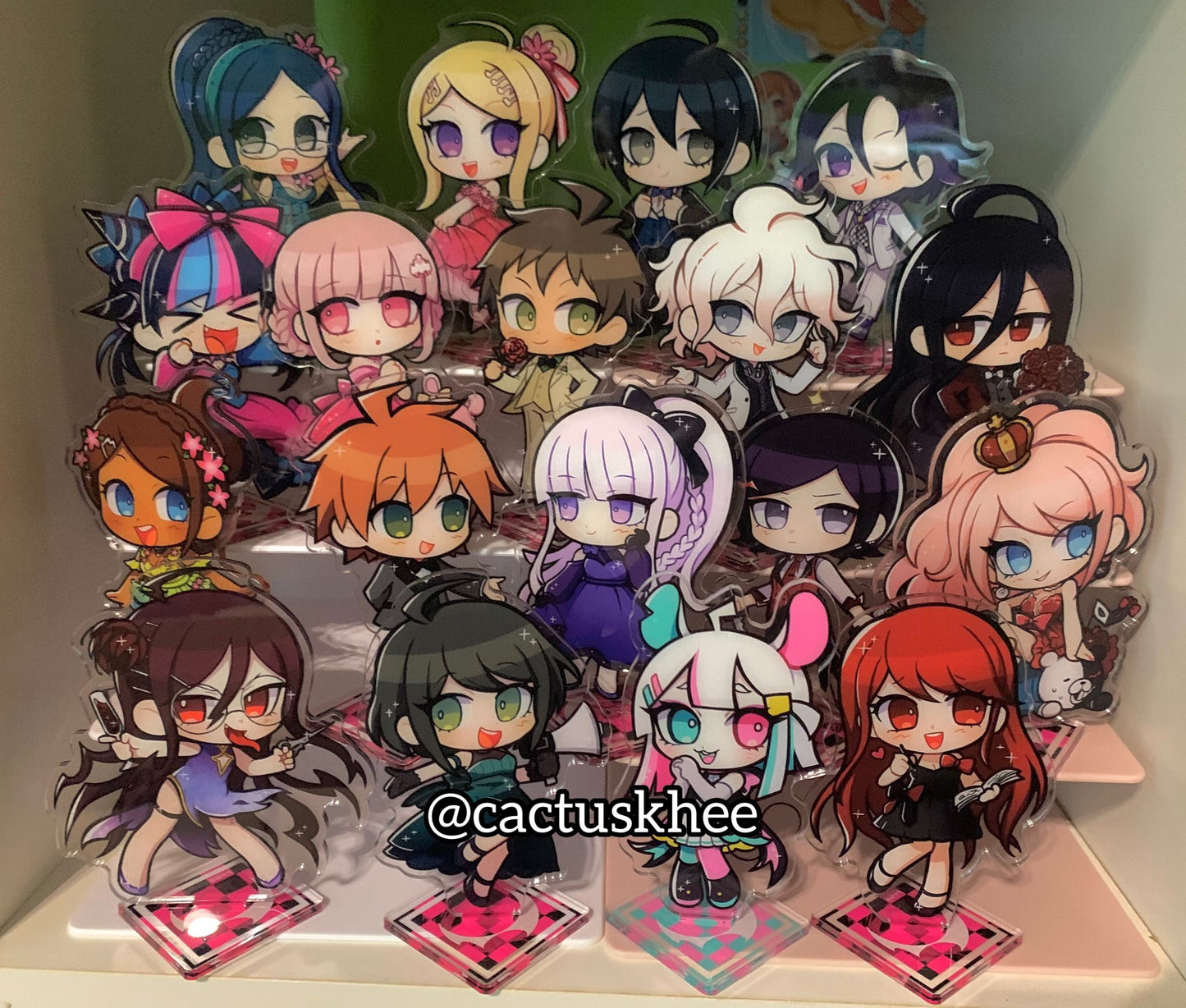 Perfect
arrived in perfect packaging, high quality and with little extra bits too :) very happy
Anni stands!
they were so so pretty, when they arrived i jumped in joy i love them so very much and buying from your shop has been a true blessing to me <33 thank u for my bbys izu nagi and hina <33
What if we kissed under the Komahina statue,,,
My expectations were not only met, but blown away by the quality of these items. TYSM KHEE for you time and dedication to creating this line, and for the absolute generosity of the extra goodies in my order ;o; <3 !!!!!!!!!
The acrylic is super study, absolutely flawless, and the print is bright and clear. They are perfect for my shrine, bless✨✨✨